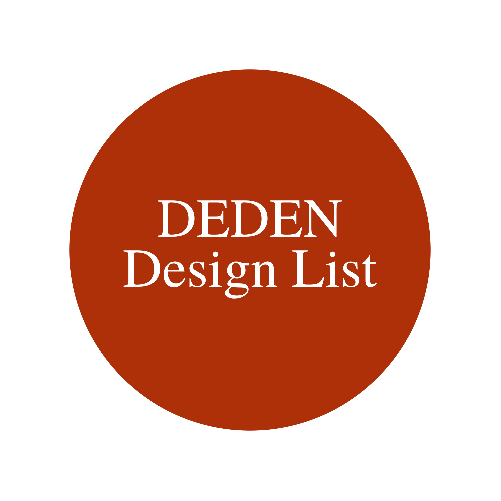 A monthly list curated by Antonella Dedini
When considering the materials that are used in design today, one might stop and marvel at the development over time of techniques used to produce artificial materials that can hardly be distinguished from natural ones.

The materials used in the world of design today are increasingly more challenging to classify based on the simple categories of the past. The best way to understand a material now is to examine its performance. In doing so, materials are not defined by what they are, but what they do and how they do it. The aesthetics of an object are paramount, whether made from natural or artificial materials, which is the foundation of those wishing to pursue design. This is a new aspect of materials that goes hand in hand with our increased awareness of the environmental impact of objects both when they are created as well as following their useful life.


JAPANESE ART OF REPAIRING AND REPURPOSING
Boro Boro Sashiko, historical pieces from the Chuzaburo Tanaka permanent collection at the Amuse Museum in Tokyo - Museum of Textile Arts, Japan

The philosophy of "yuyo-no-bi" , or the "beauty of practicality", was the concept behind the ancient Japanese custom of patching and repairing worn-out clothing and kimonos in order to give them new life. This practice combined aesthetics and the ethics of mending to reuse precious materials such as fabrics. Boro Boro Sashiko is a traditional Japanese embroidery technique to repair and reuse different pieces of fabric which become a patchwork when combined. Boro means "worn out rag" and Sashiko means "small cuts", referring to the simple points that compose the geometric patterns. The technique arose among the rural populations in northern Japan in the Edo period between 1615 and 1668 and quickly became one of the most well known and popular manual arts. Over time, Sashiko has evolved, becoming a refined hand-sewing technique.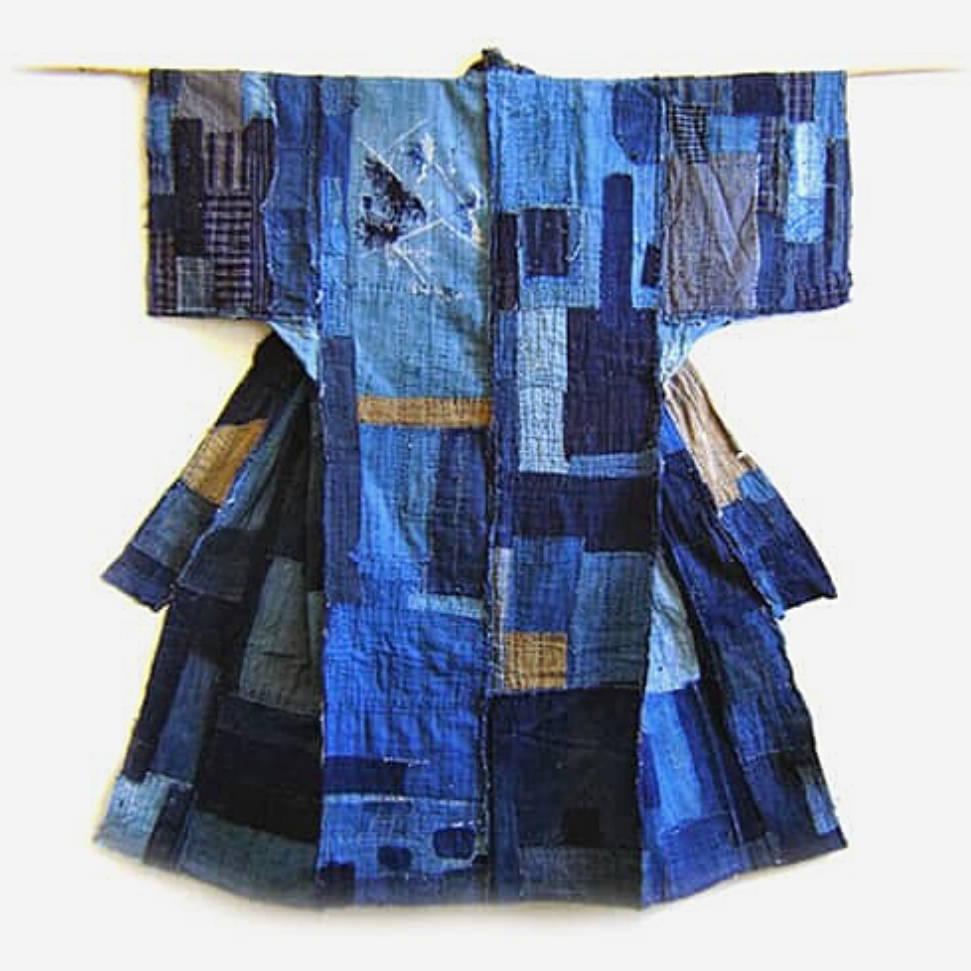 EXPERIMENTING WITH THE COLOURS AND TEXTURES OF CERAMICS

Hella Jongerius, Diamond Vase, Galerie Kreo, Paris, 2019.
Limited edition
This porcelain vase displays a mix of three-dimensional patterns and bright colours whose intensity changes as the light changes throughout the day and based on the illumination of the space where the vase is placed. The technique used involves the application of thick layers of matte and glossy enamel that create unexpected colours when overlapped.

Hella Jongerius is a Dutch designer who is internationally recognised as being one of the most influential designers of her generation. Since the 1990s, she has been experimenting with various materials and industrial processes, as well as with traditional craft techniques using ceramics, fabric, and glass. By blending craftsmanship and advanced technology and exalting the imperfection of objects and materials, Jongerius has explored the boundaries of old and new through the application of simple and sophisticated technologies.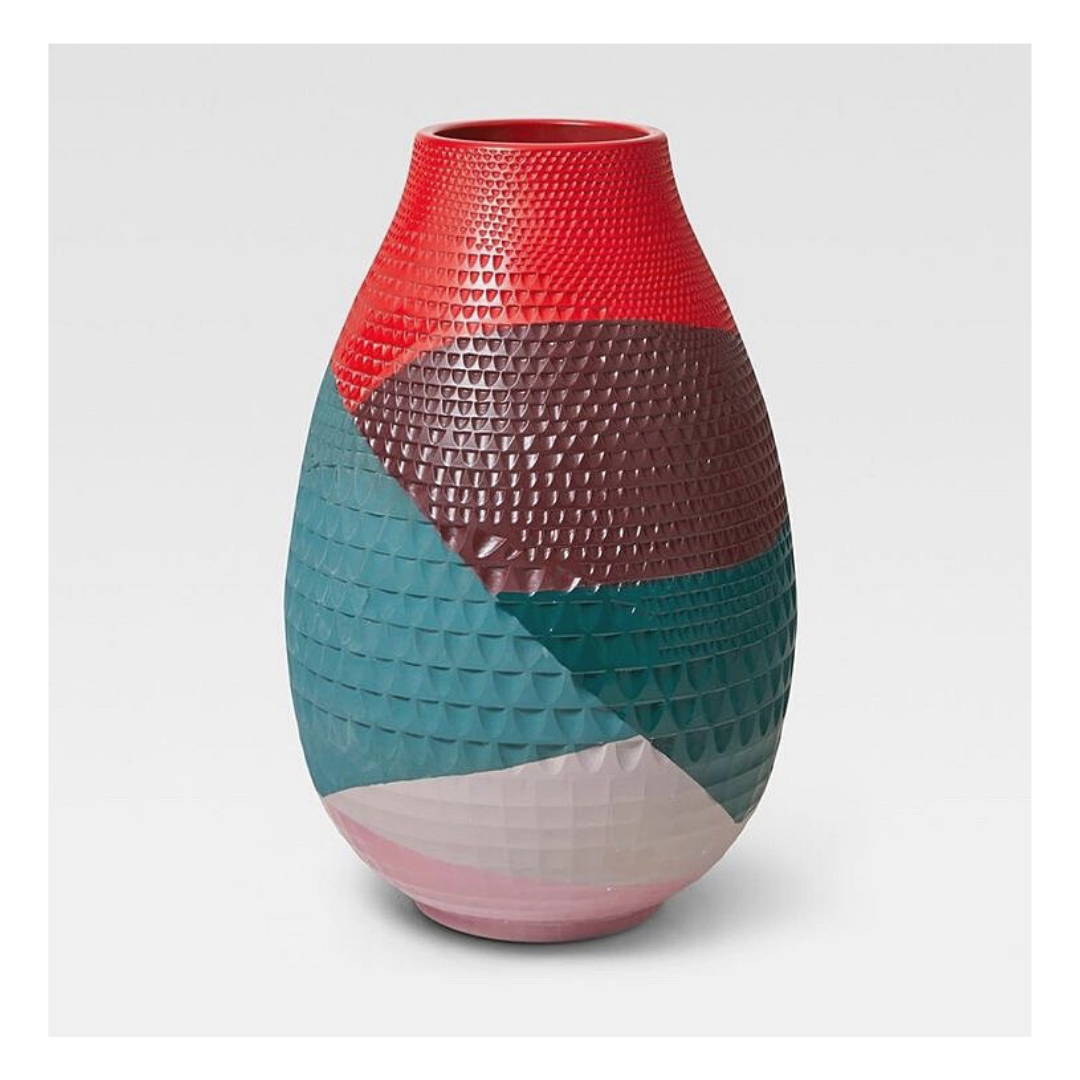 MASTERING CERAMIC TECHNIQUES
Patricia Shone, vase from the Erosion collection, Isle of Skye (Scotland), 2020.


The Raku ceramic firing technique originated in Japan and is linked to the traditional tea ceremony. Artist Patricia Shone takes this technique and enriches it with additional finishes. In the original Raku technique, an object undergoes thermal shock with multiple firings at different temperatures. When the object is removed from the kiln during the various steps, it is immersed in fuels, sawdust, peat, leaves, or sheets of newspaper which activate a reduction process that chemically draws oxygen and creates uniquely coloured surfaces.
Patricia takes this ancient technique and adds to it: before being fired in the kiln, an object is coated with a layer of enamel that shrinks after additional firing and cooling, thus creating natural cracks. In Patricia's vases, we are offered a glimpse of the land and seascapes of the Scottish Highlands, in an extraordinary contrast of strength and fragility where each piece is one of a kind.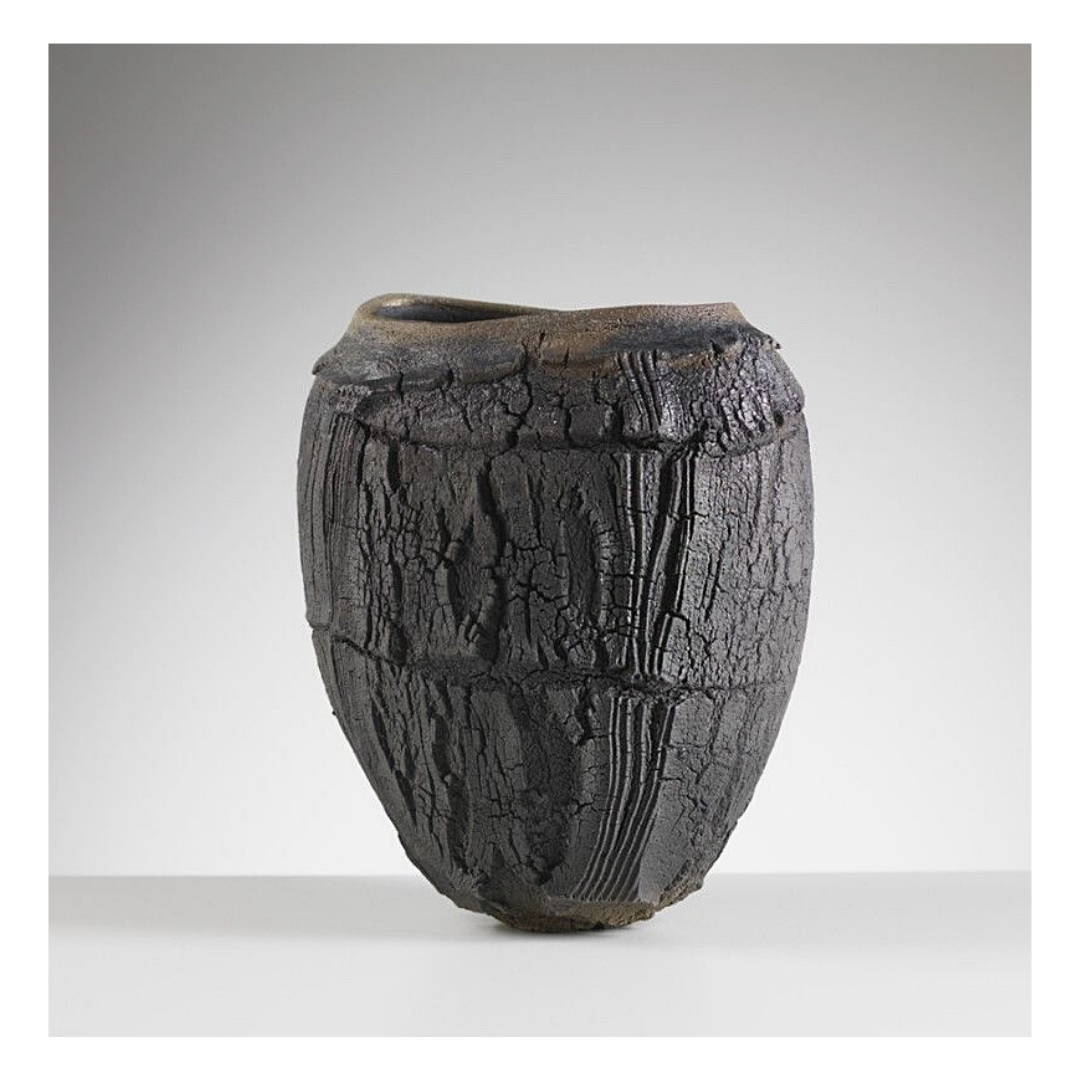 HARNESSING THE POTENTIAL OF METAL AND GLASS
Gio Ponti for Paolo de Poli, Set of three enamelled copper, Padova, Italy, 1950.

De Poli was a master in creating metal and glass enamelled objects. The technique protects metal from oxidation and is available in various colours, shades, and finishes. This ancient technique was also used by the ancient Egyptians who applied enamel to stone objects to embellish them.

De Poli refined this technique to the point of becoming an internationally recognised artist. From the 1930s he experimented with small, refined objects in a range of shapes and colours. He also collaborated with the great architect Gio Ponti in creating furniture, decorative panels, animal-themed sculptures, and functional objects such as vases, handles, plates, ashtrays and cups.

"If there is the Italian art of using enamel, it is thanks to De Poli and the path he faithfully followed with the example of his orthodox technique, to his confident affirmations, and to the esteem and admiration that he has earned, and for that too we must be grateful to him" (Giò Ponti).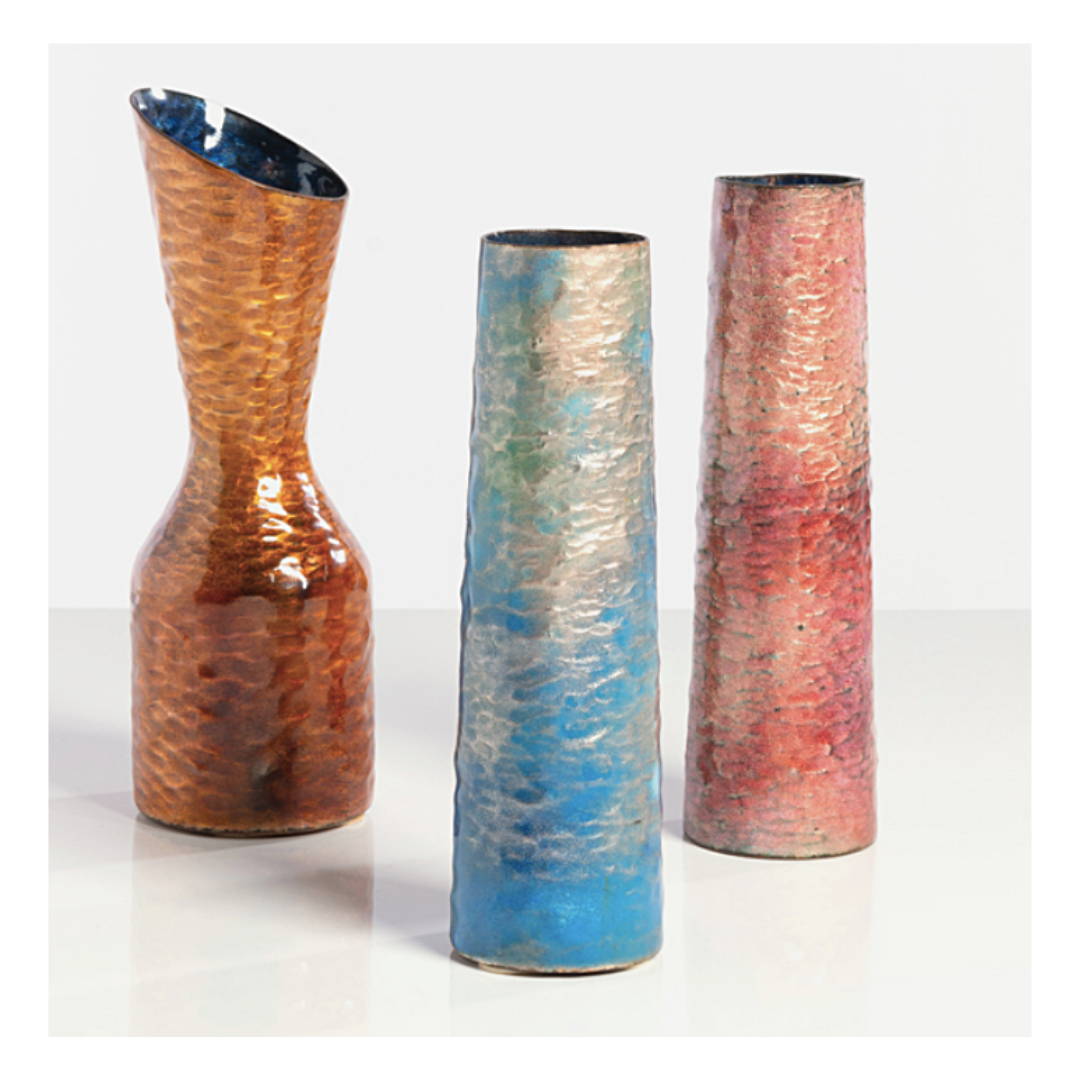 SPEAKING THE LANGUAGE OF COLOUR

Shiro Kuramata, Star Piece terrazzo; shards of coloured glass and white marble; the material was used for the floors and walls of the first Issey Miyake store in Tokyo and became the material used for the Kyoto table, for Memphis, Milan, 1983
Iconic in architecture, seminato created from fragments of stone and marble is an extraordinary material used by craftsmen over the centuries and burst onto the radical Memphis Design scene in the 1980s.
Shiro Kuramata, a young architect from Tokyo who enchanted Issey Miyake in the late 70s and then the Memphis collective of Sottsass in Milan in the 1980s, created the stunning white terrace with shards of brightly coloured glass.
These new plays on colour and material revisited a traditional, "natural" technique without altering its fundamental aesthetic principles.

(source: Frida Doveil, architect and researcher for @deden_designlist # 42)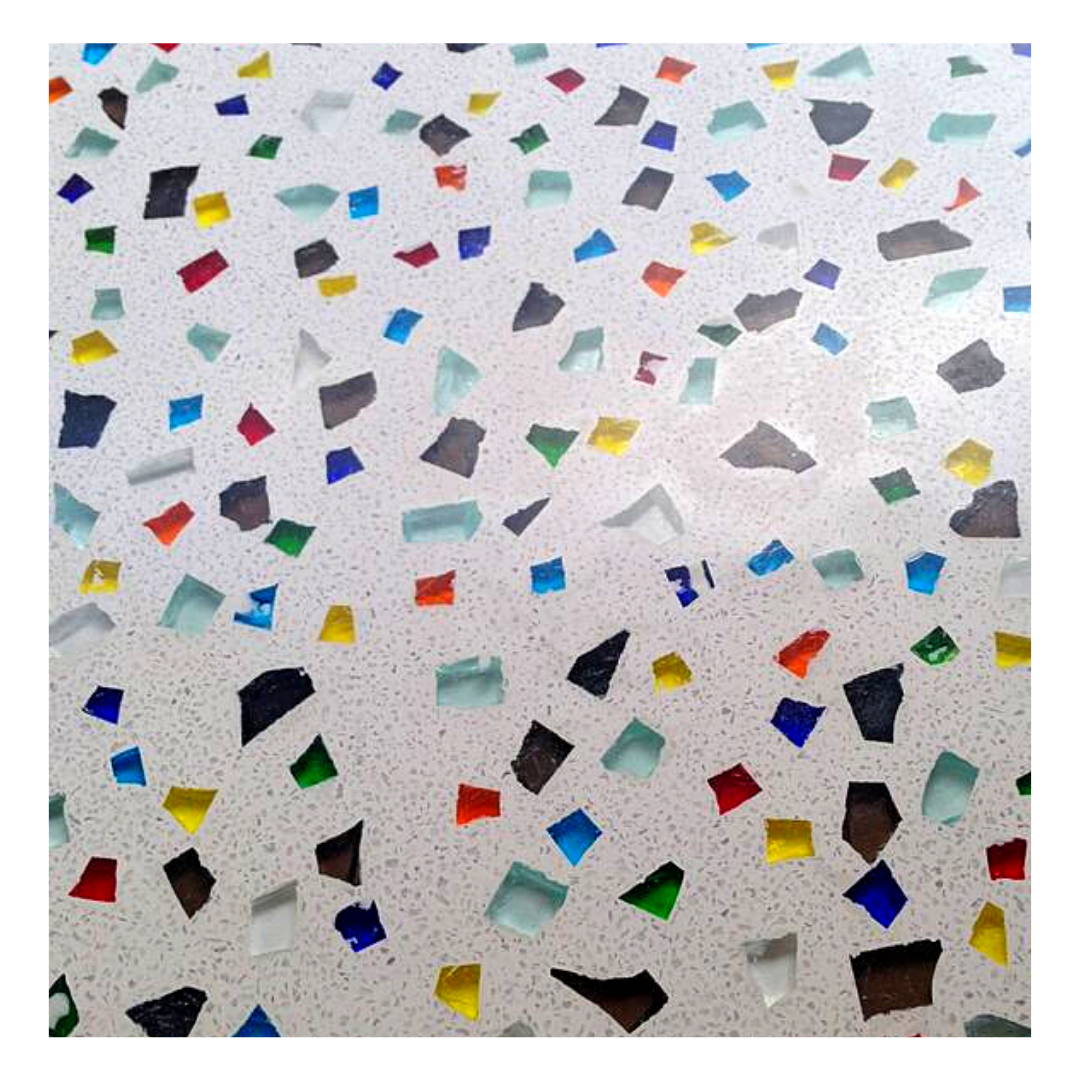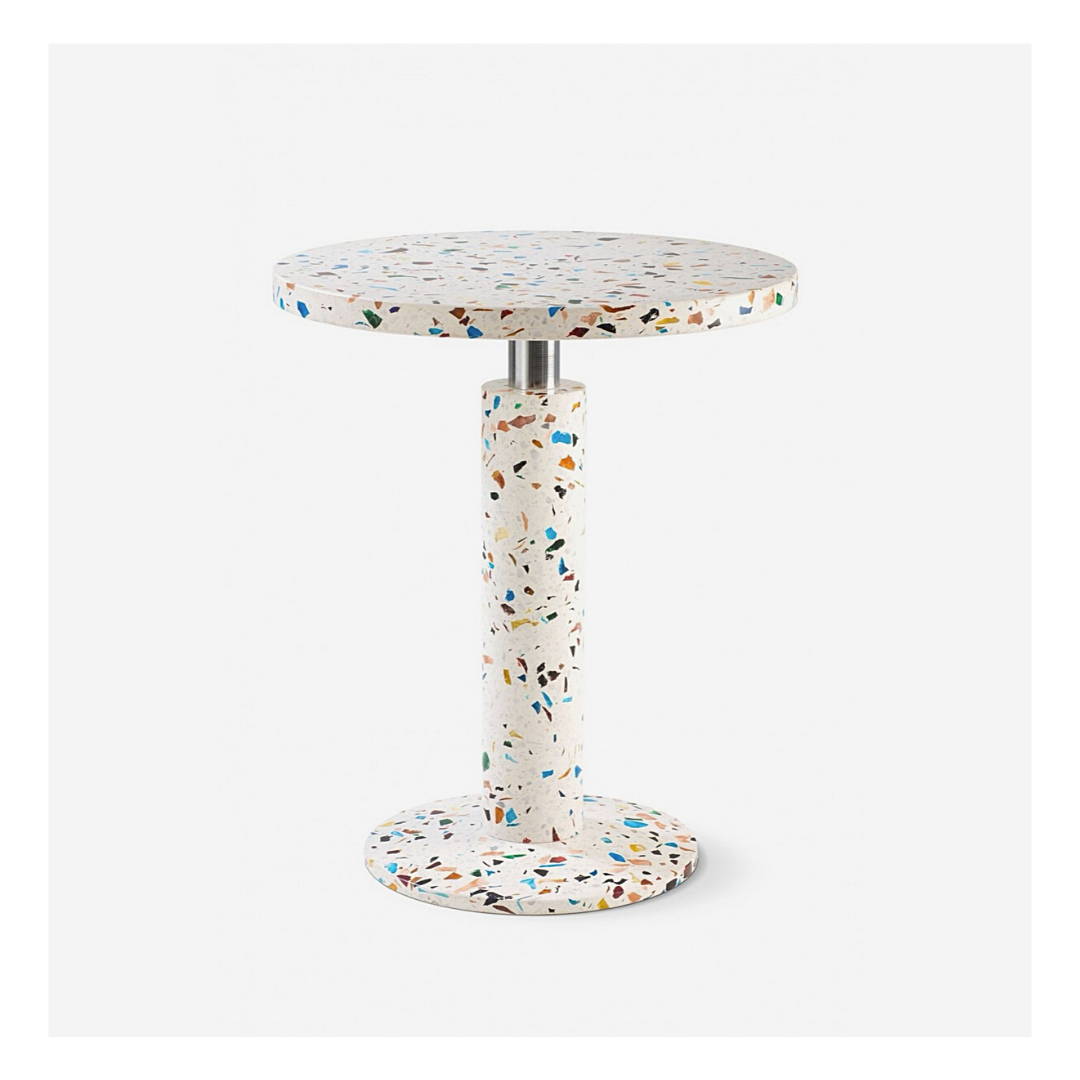 HARNESSING THE NATURAL QUALITIES OF CORK

Manuel Cason, stool Spark Corkpouf 45, Suber, Italy, 2020
Cork and wood bed Bisu, OTQ Design, Italy, 2017


Cork has a long list of virtues. It is an ecological, natural, biodegradable, and fireproof and waterproof material that is immune to mould and insects. It also acts as a sound-absorbing material, insulates from humidity, is fireproof and hypoallergenic, doesn't absorb odours, and is light and compact. It is also easy to work with as it is pliable and soft yet resistant. It even floats.
The use of cork is a huge contribution in terms of environmental sustainability, as it is taken from a special type of oak, Quercus Suber, the only tree whose bark regenerates every 9 years after decortication, making it the perfect example of a natural circular economy.
Why use cork as a material in furniture? Because cork produced can become a new raw material in virtuous circular economy processes. All scraps generate other products or are an integral and necessary part of various production processes. And, when at the end of its useful life, it can be entirely reused and repurposed for endless applications.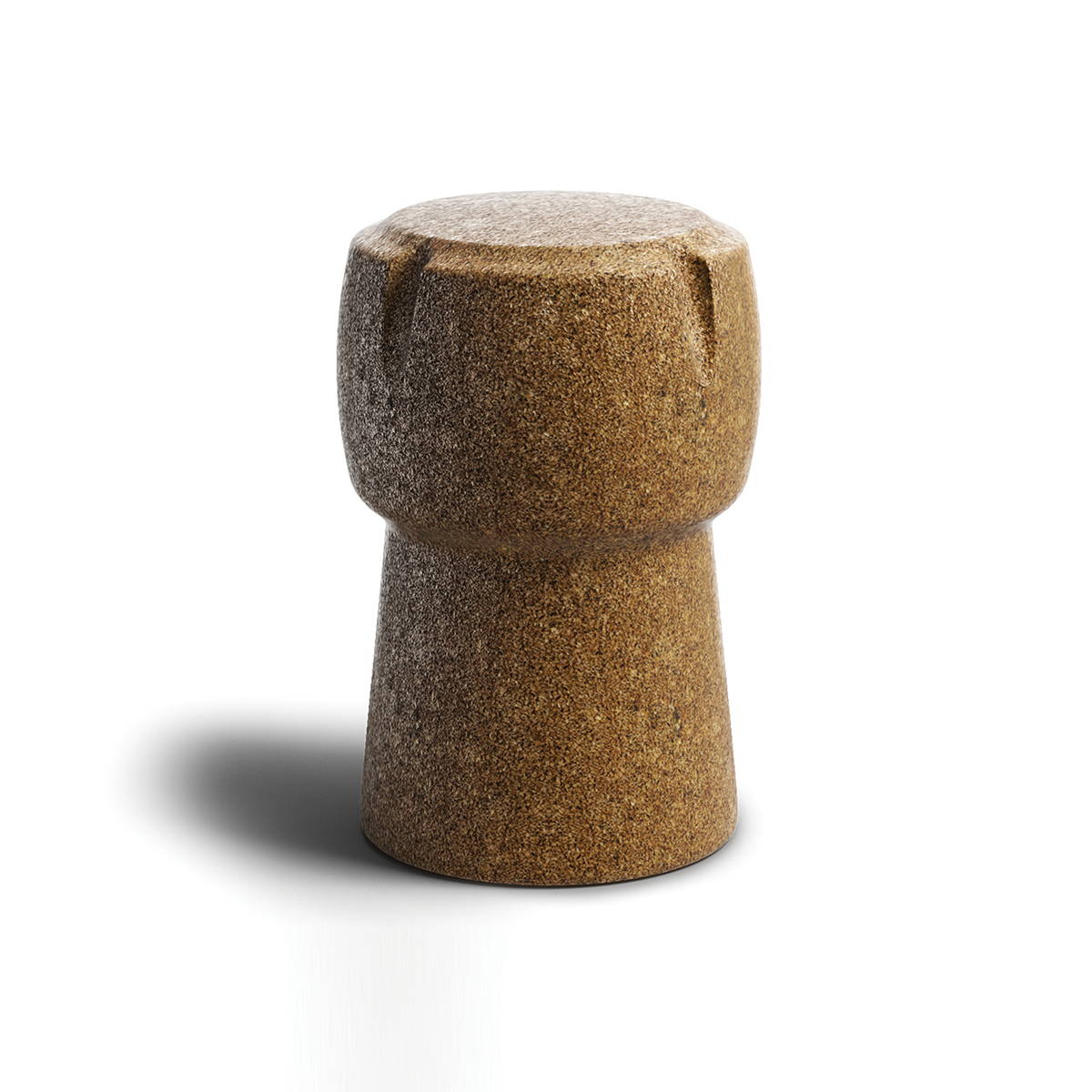 EXPLORING THE USES OF CARDBOARD

Frank Gehry, Wiggle Side Chair, Vitra, Switzerland, 1972;
Giorgio Caporaso, honeycomb cardboard Moretto modular shelving system, Lessmore, Italy 2019

Crafting furniture from cardboard is a unique way of creating design and is at the base of the concept of sustainable living that fully respects the environment and health. It also means embracing the needs of an increasingly mobile, nomadic, and changing lifestyle.
Architects have put cardboard to good use: Shigeru Ban designed cardboard structures to create entire buildings, while Frank Gerhy, in his continuous experimentation with materials, designed the famous Wiggle Chair in the 1970s and was a forerunner of the indispensable sustainability of today. Gehry's creation paved the way for a trend that is now widely used by creatives all over the world. Cardboard furniture is versatile, highly resistant, light, and recyclable, can be made from cardboard created from recycled paper, and can be assembled without the use of adhesives or other harmful substances.
Designer Giorgio Caporaso designed a versatile modular bookcase system made from honeycomb cardboard. It is a poetic, unique composition that draws on the principles of sustainability, and its outside-the-box character makes it the centrepiece of the environments it embellishes, catching and fascinating the eye. When examining its cardboard shelves, one has the urge to touch them and test their strength. The system can be customised with colourful finishes to match any space.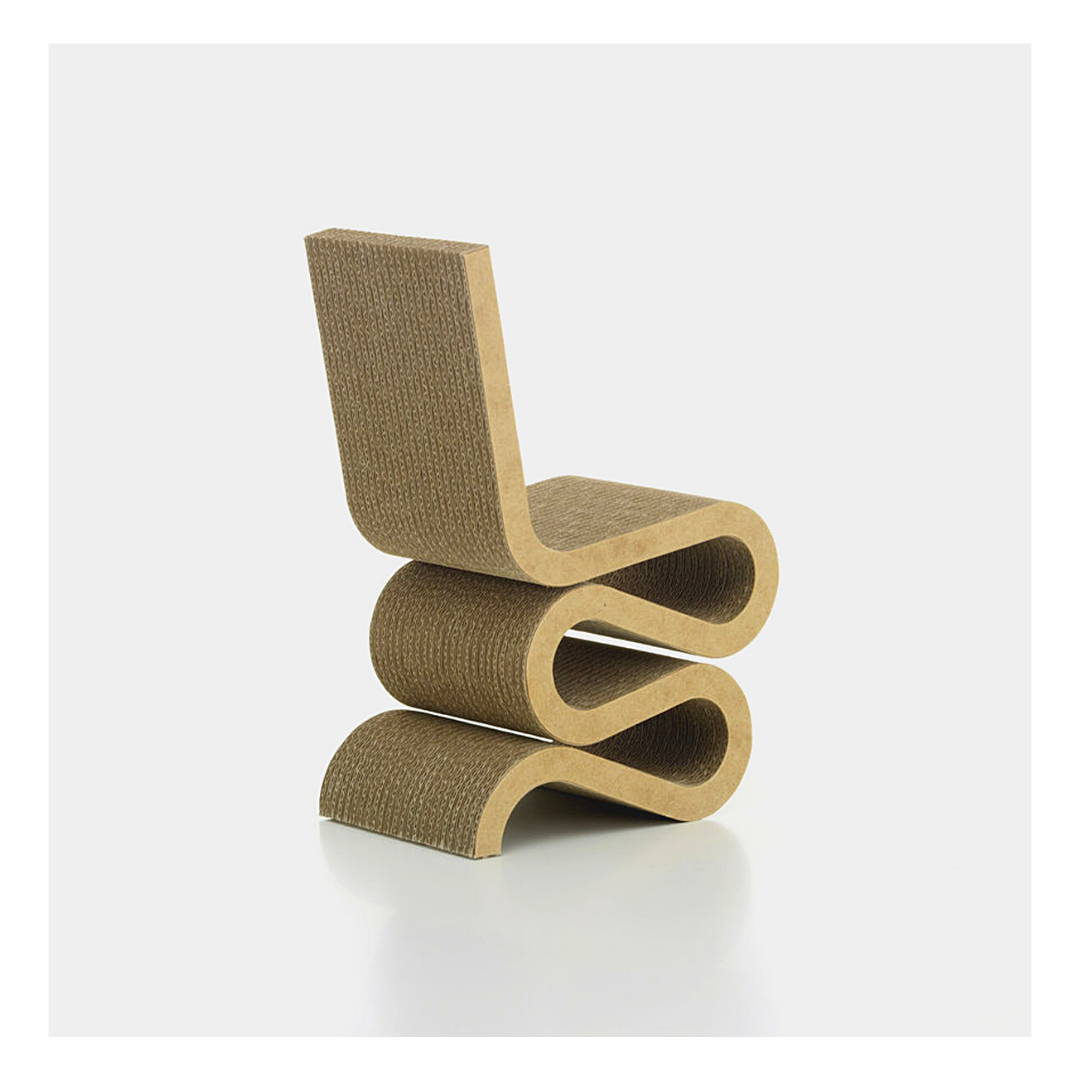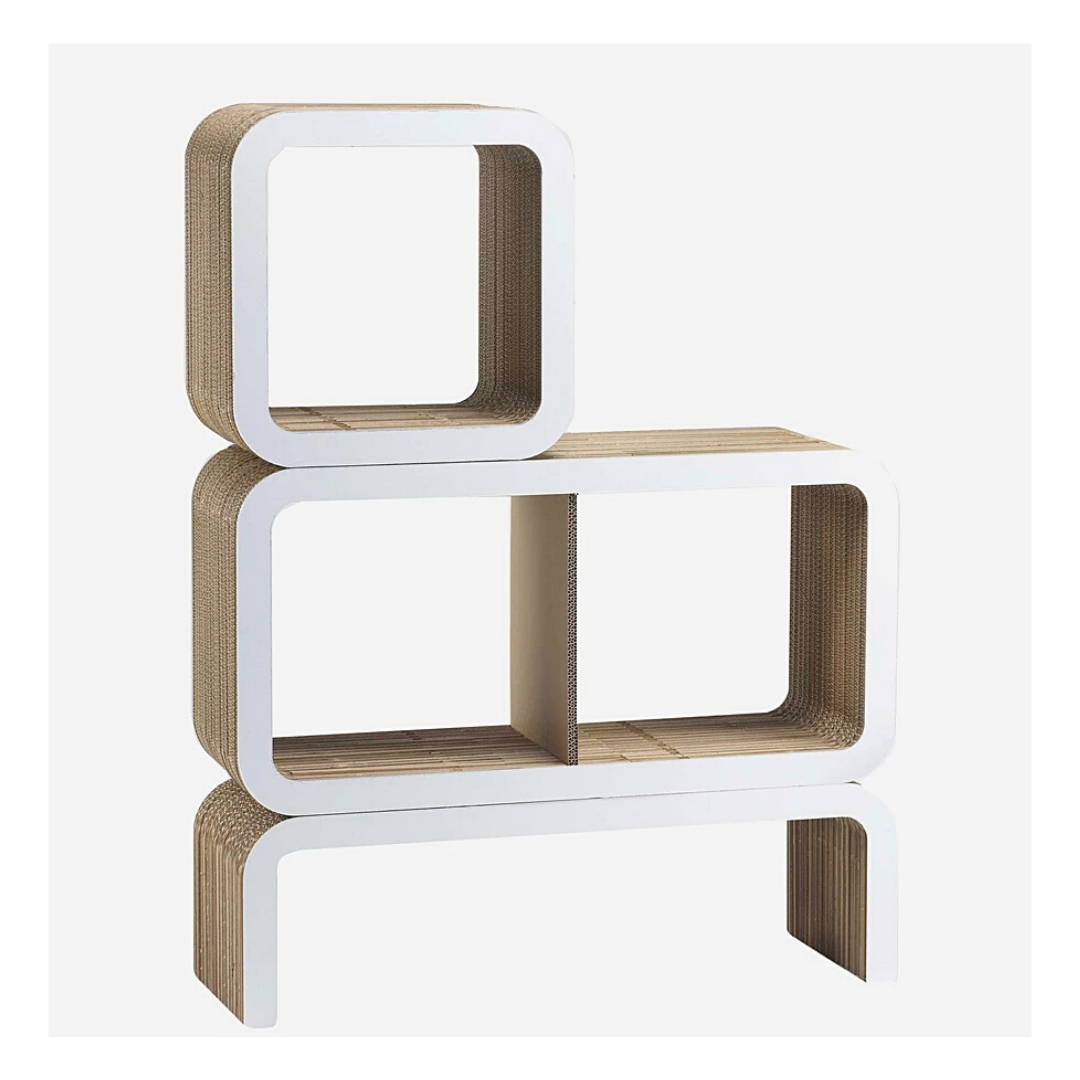 USING FOOD SCRAPS: ONIONS

Onions are grown all over the world, and their peels almost always end up in the compost bin. Yet the HUID project creates textiles using discarded onion and garlic skins. The by-products used in the production of HUID materials can also be recycled in a local community for other purposes: water used in processing can be used by artisans as a dye, or as a base for vegetable broth.

The process is not entirely defined, but the onions are boiled and bound together with a casein-based adhesive which makes them strong even after exposure to water. Scraps or small pieces of leather that are not large enough to be made into bonded leather are ground down to become raw material and once more be worked.

The HUID project took shape at London design studio Mudra (https://www.studiomudra.co.uk/about), a research centre that focuses on topics of sustainability and the development and application of biomaterials for the creation of innovative fabrics.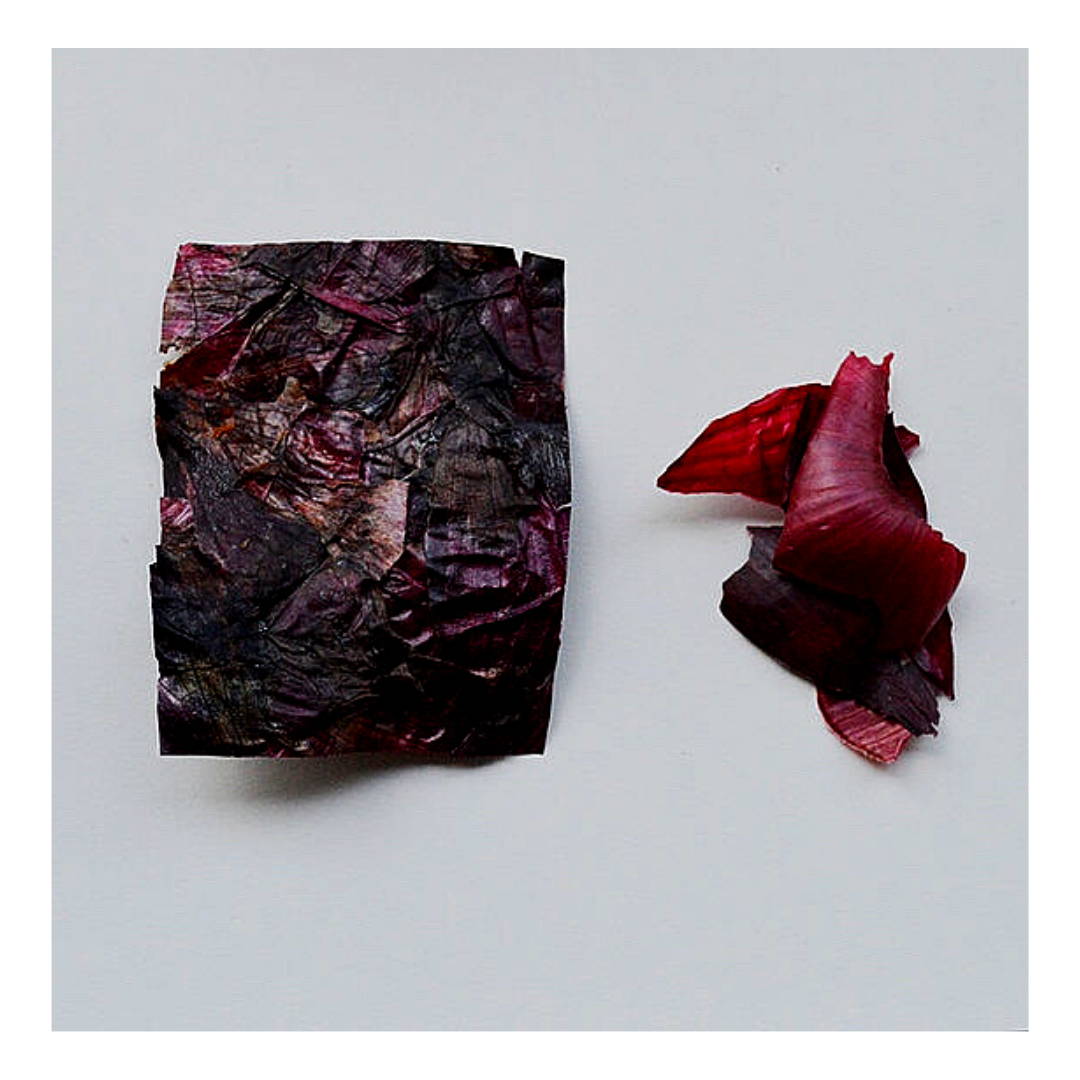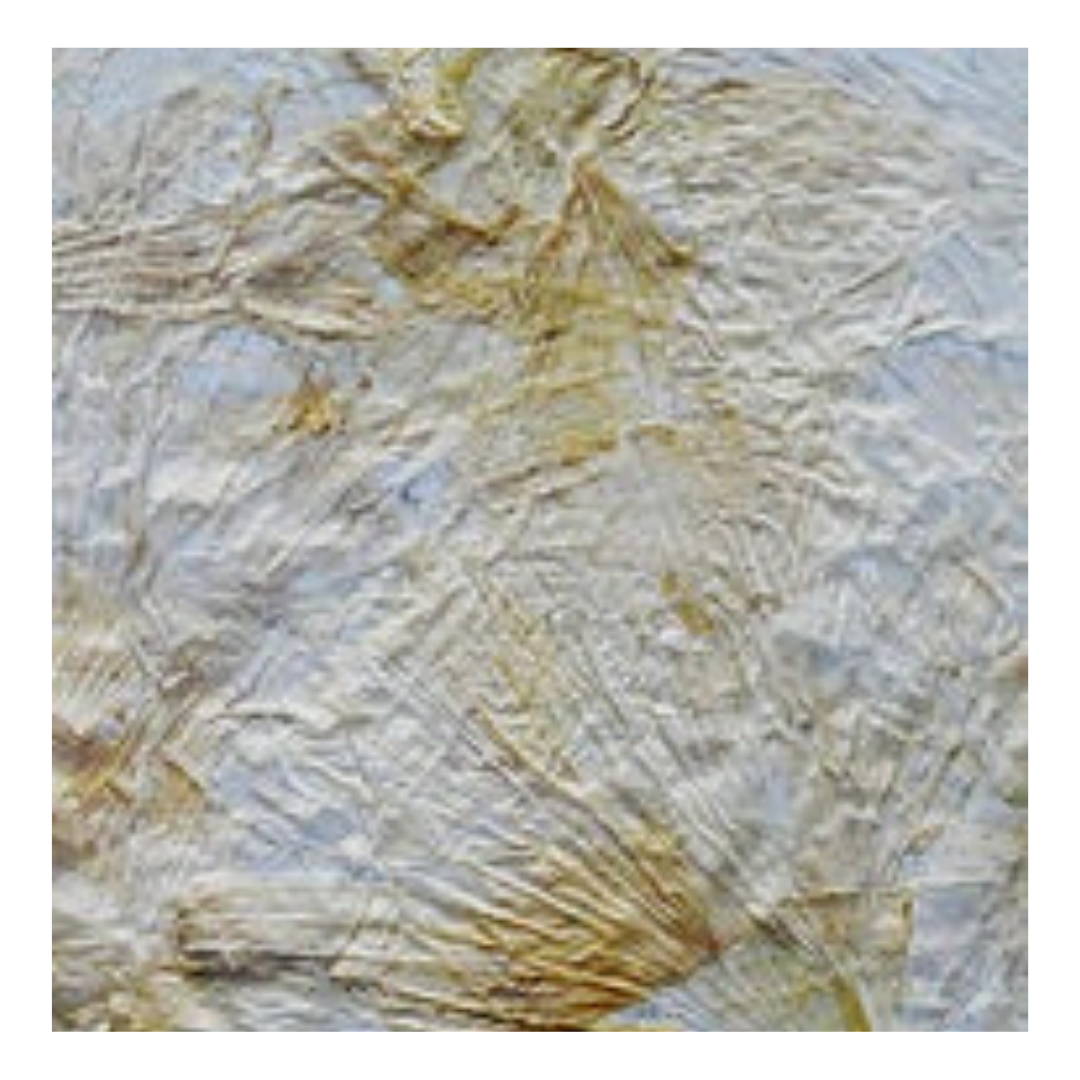 USING FOOD SCRAPS: PINEAPPLE, APPLES AND GRAPES

Hana sneakers, ID.EIGHT, designed and produced in Italy.


These shoes are made entirely using by-products from agricultural and industrial activities and that include pineapple leaves, apple peels and cores, grape stalks and seeds, organic cotton, and recycled plastic. The specific bio-materials used here are Piñatex, made with leaves of pineapple grown in the Philippines; Vegea, obtained from biopolymers made from grape marc in Italy; and AppleSkin, obtained from biopolymers made from apple peels and cores in Italy. Recycled Lycra and mesh were used as inserts on the upper part of the shoe, while the soles, laces, and label are also made of recycled materials, as is the box that the sneakers come in. All materials are biodegradable and cruelty-free.

As far as ID.EIGHT's name, ID stands for 'Identity' and EIGHT stands for the symbol for 'infinity', or the ability to regenerate things in an eco-sustainable manner.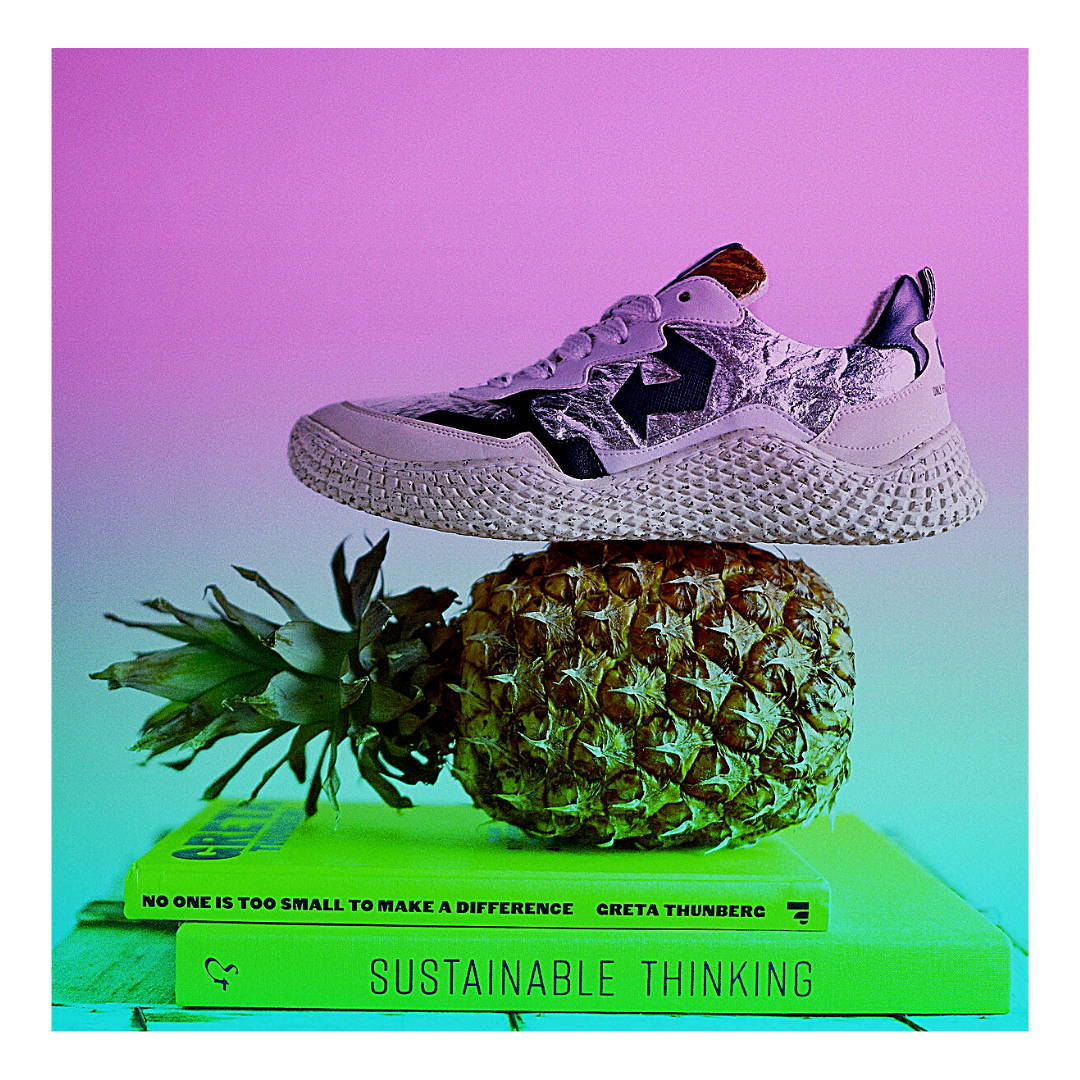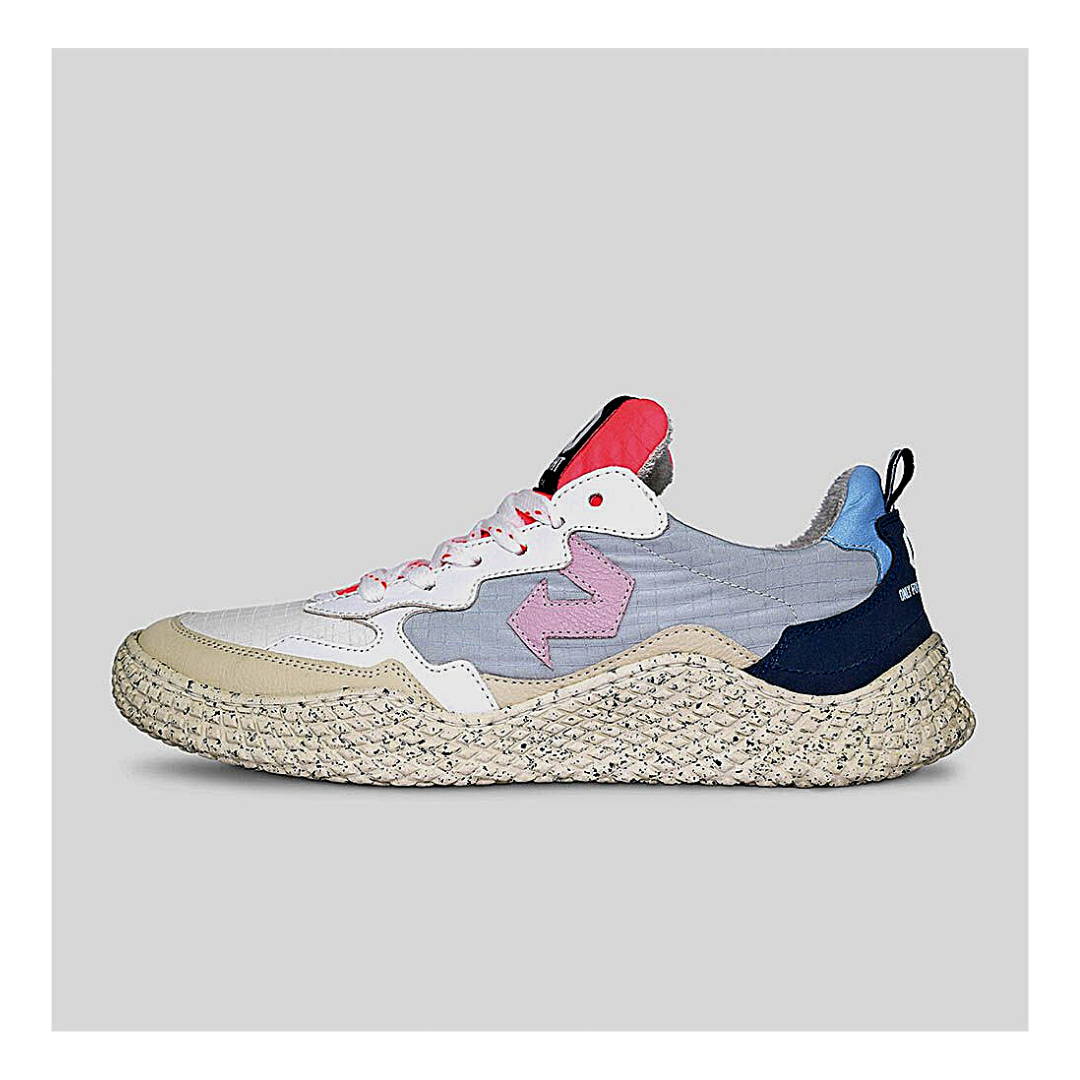 Cristiano Ferilli, LEUCA sunglasses, in Sikalindi®, Prickly Pear Cactus Fiber, Ferilli Eyewear, Italy


The prickly pear plant is a fast-growing plant that can overrun areas it grows in, making annual pruning back essential in certain agricultural areas of southern Italy. Cuttings are used to create the natural Sikalindi fibre, which is extracted from still-green cladodes (pads) of the plant through a special, patented process that is entirely ecological and uses no polluting products.
Once extracted, the fibre is dried and acquires the desired woody consistency. Like normal wood, it has spontaneous and unpredictable veins, making for a material that is always unique in terms of pattern and colour. It is then used to make furniture and accessories, including eyeglass frames, as it is especially flexible and resistant. Subsequent applications of special products and impregnating resins for wood make it wearproof and waterproof.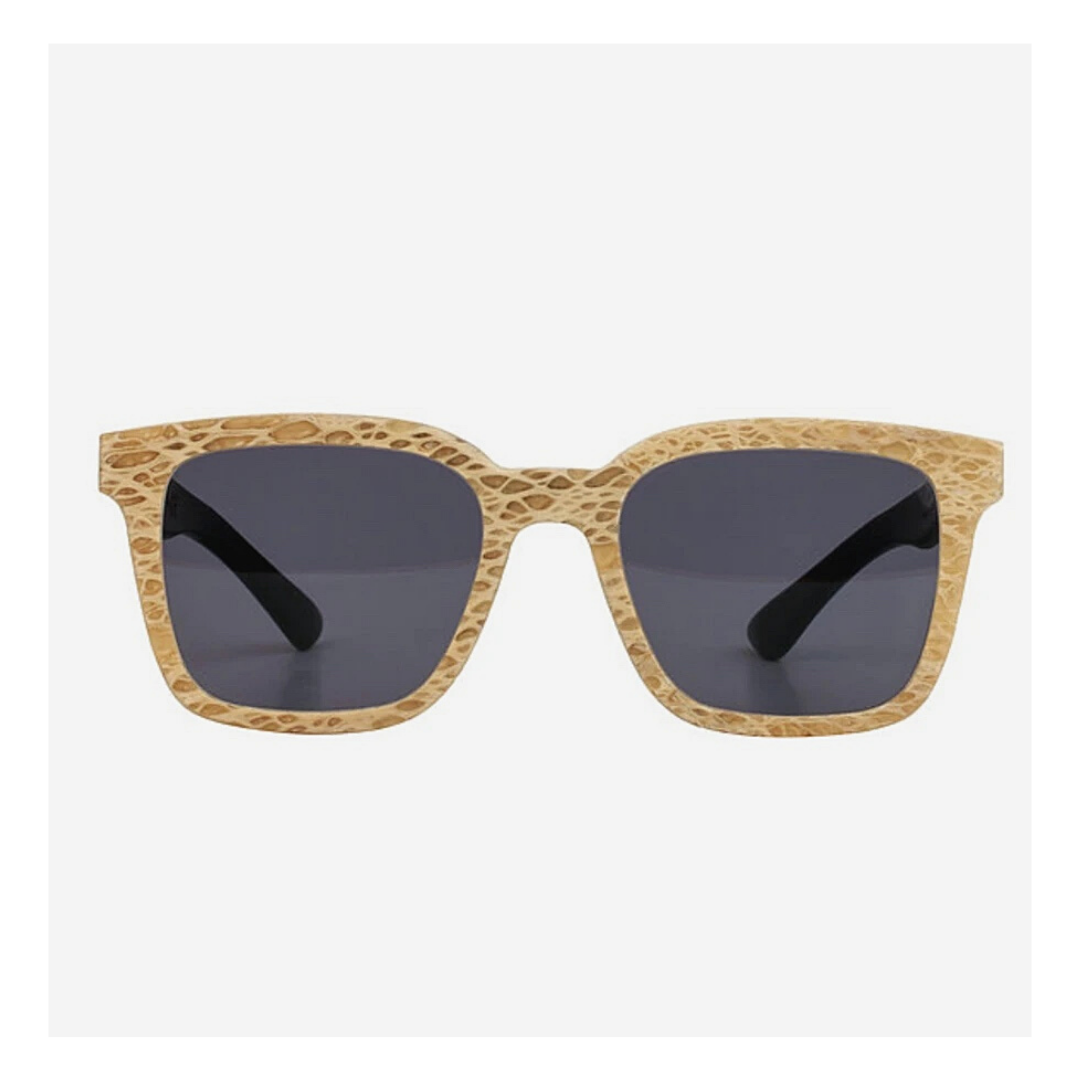 CREATING VEGAN LEATHER FROM CACTUS FIBRES

Marco Trevisan, Diamond bag (the entire collection is made in Italy using Desserto vegan cactus leather)
Mexican farmers Adrián López Velarde and Marte Cázarez developed a technique to transform robust cactus fibers into a highly realistic looking "vegan" leather called Desserto.
The cactus is an abundant plant in Mexico and doesn't require water to grow. Mature leaves are cut from organically-grown cactus plants and are cleaned, crushed, and then left in the sun to dry for three days before undergoing processing. The material can then be dyed naturally.

In addition to being highly breathable, Desserto looks and feels like real leather, making it easy to confuse the two.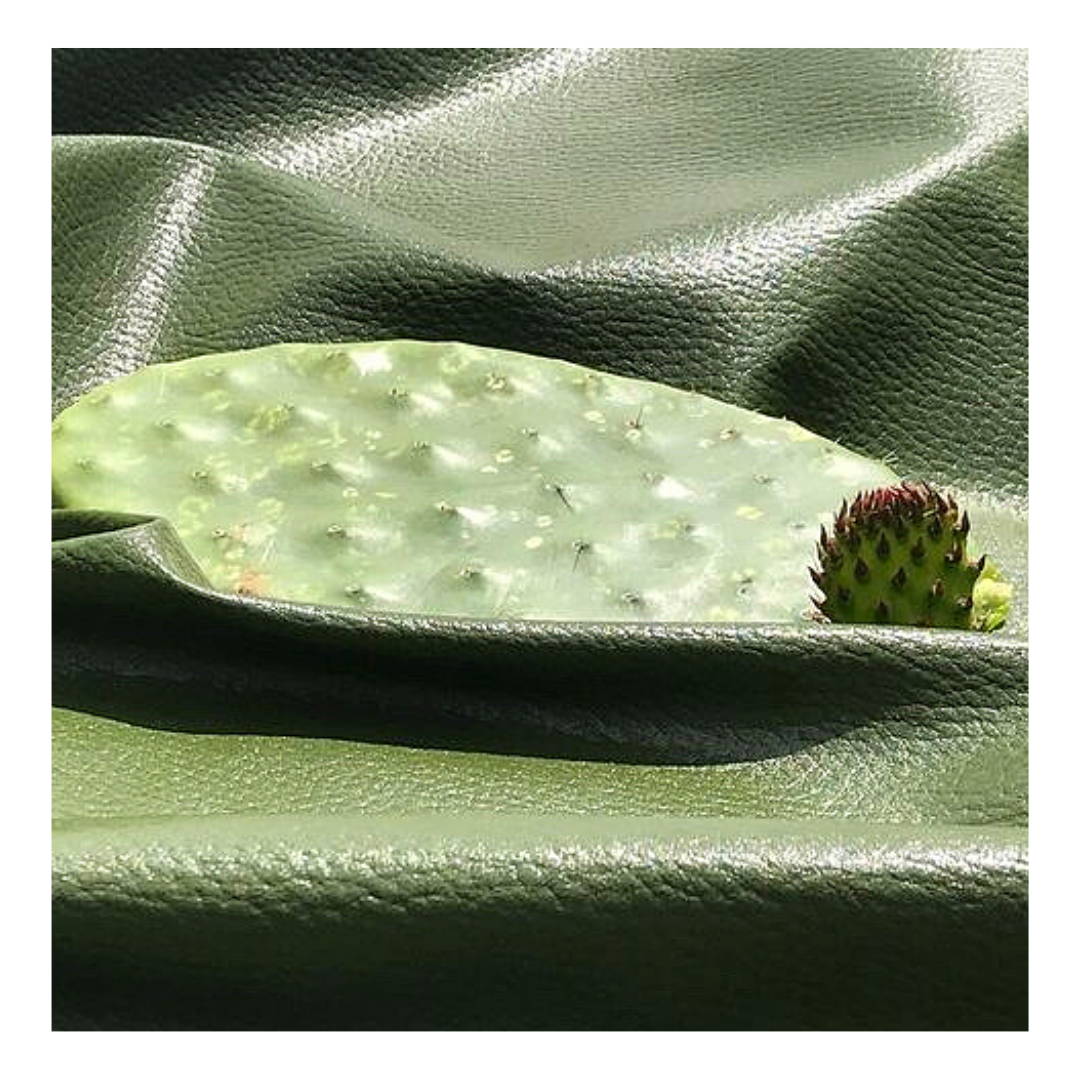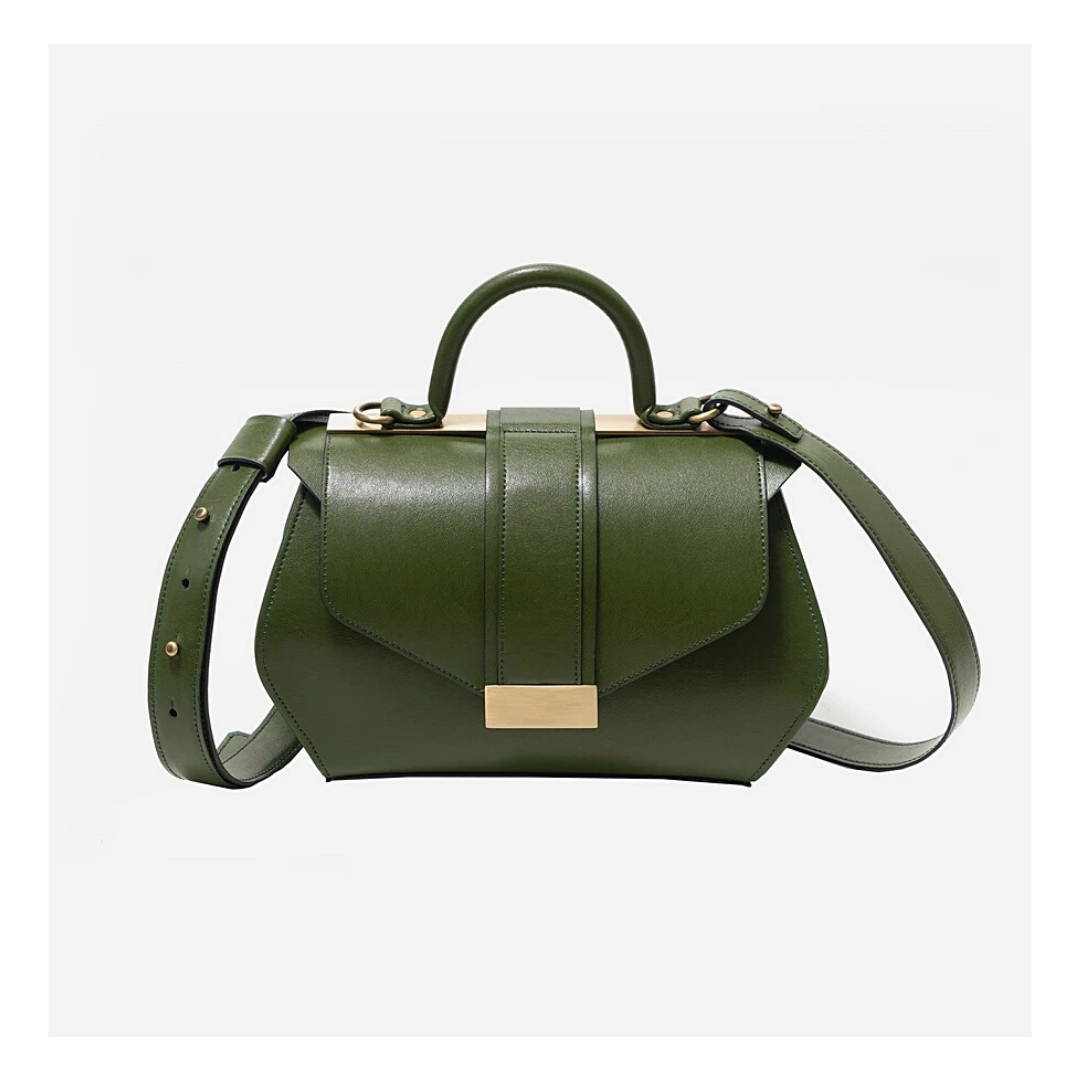 SIMULATING LIGHT AND NATURAL IRIDESCENCE WITH WOOD CELLULOSE

Elissa Brunato, Bio Iridescent Sequin fabric, UK, 2019


Nowadays, biotechnologies give us the ability to create materials that were once unimaginable. For example, this Bio Iridescent Sequin fabric was made from biodegradable, zero-waste iridescent sequins created from wood cellulose.

These sequins are the result of biotechnologies that make use of the potential of naturally abundant materials to create iridescent colours. Here, the sequin's original material - wood - mimics the shimmery effect of sequins created from artificial materials. They are as light-weight and as sturdy as plastic but are also biodegradable, making them ecological.

Working alongside materials scientists Hjalmar Granberg and Tiffany Abitbol from RISE Research Institutes of Sweden AB, Elissa Brunato created these sequins that harness wood's capacity to form light-refracting structures. The sequins shimmer naturally without the addition of chemical substances, opening the door for new approaches in the textile and fashion industries.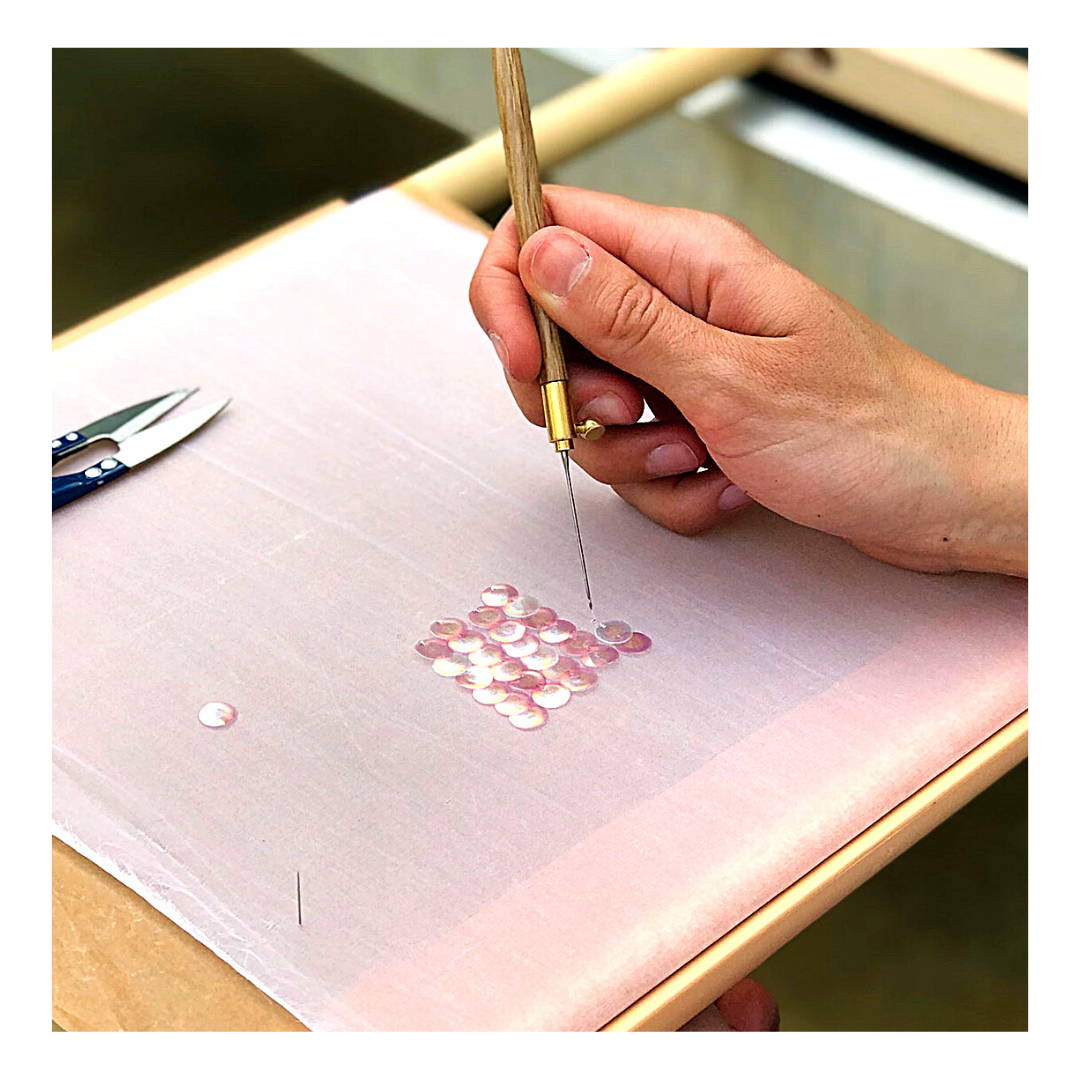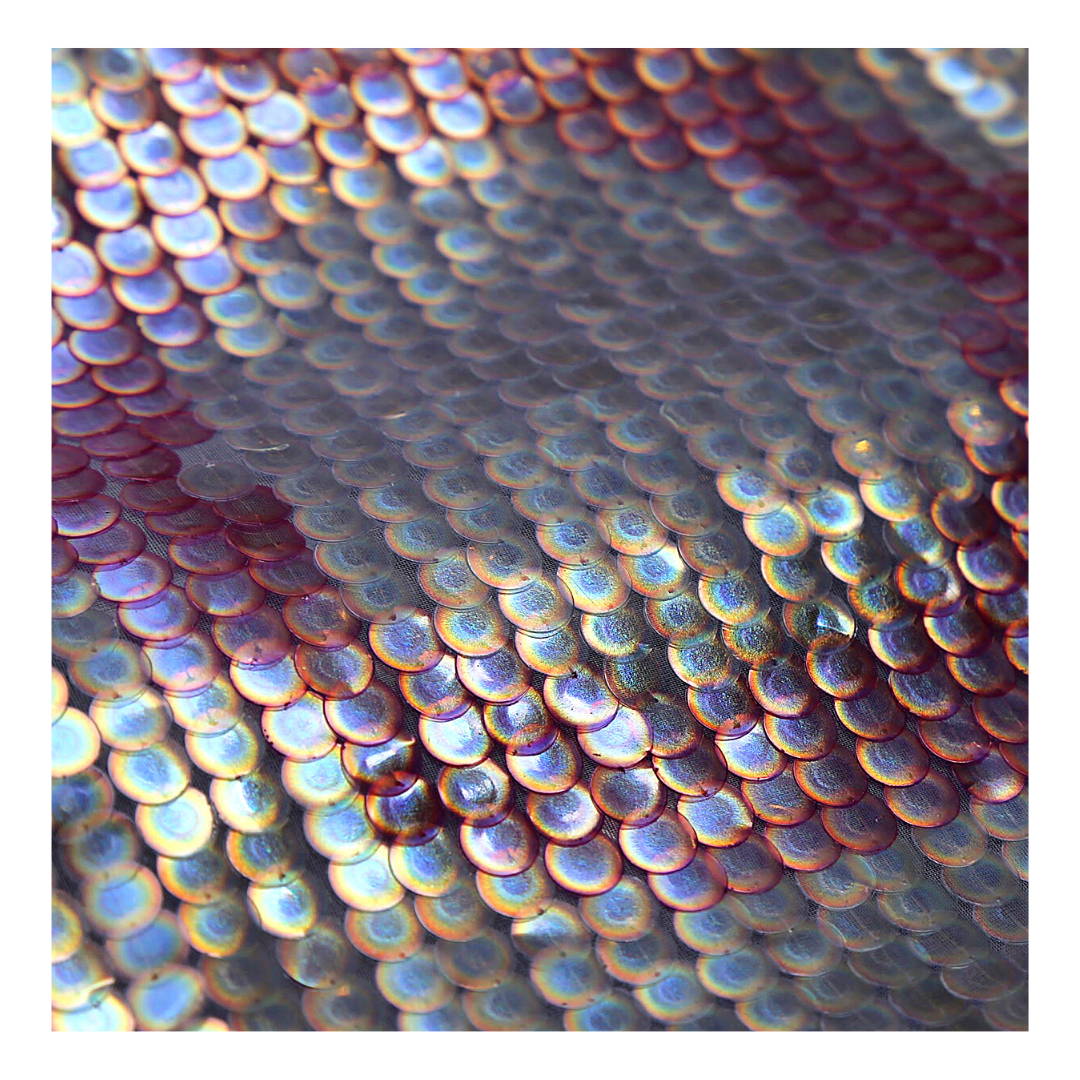 GET FLUO: WHERE DESIGN MEETS LIGHT

Perseo vase, Dygo Design, Italy, 2019

Here we have fluorescent pop colours thanks to the modern application of the age-old repoussage technique of creating reliefs and which here, instead of being applied to metal, is used on an innovative, ecological bioplastic: Polylactic acid or PLA. This material is obtained by transforming the sugar in corn, beets, sugar cane, and other natural and renewable materials and not from petroleum as in traditional plastic materials.
Additives can then be added to the material during processing to make it glow in the dark, thanks to special concentrated pigments. The light that the vase gives off becomes matter that is transformed into an expressive, poetic language and that captures the eye. And just like in fluo Pop Art works, it emphasises the forms of the vase and its three-dimensional surface.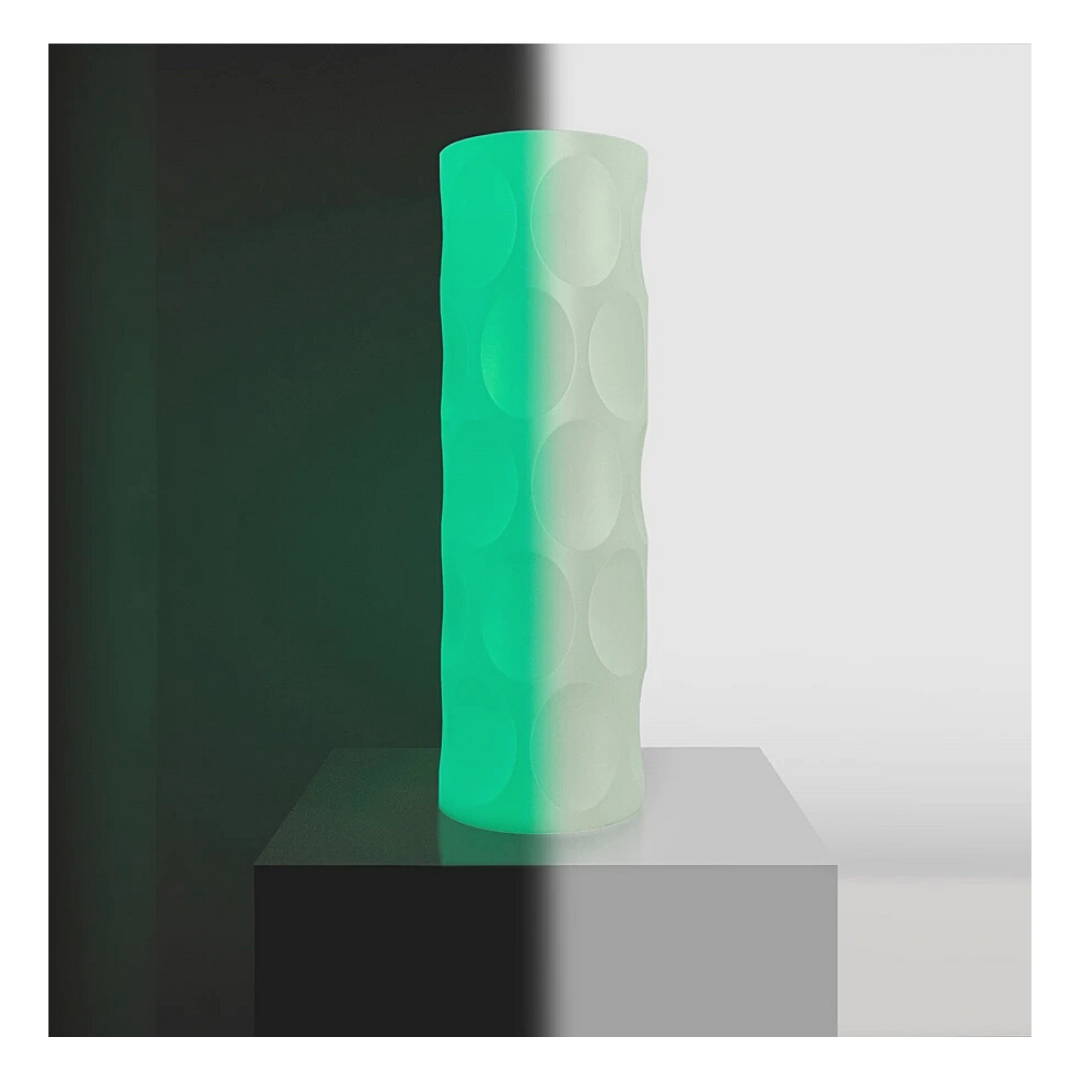 APPLYING NEW TECHNOLOGIES TO DIGITAL MODELLING AND FABRICATION

"Download Design" is a term coined by Denis Santachiara - visionary forerunner of 3D printing and founder of cyrcus.it in 2003 - to describe a new branch of design.

Cyrcus was the first design company to produce and sell online through digital fabrication processes. 3D printers create objects based on a specific design. Today, there are a host of 3D printable materials with a variety of features and textures. Even chocolate can be created from a 3D printer.

The world of design as a system is changing, and new technologies, combined with highly innovative materials, are stimulating new research in various areas. The revolution has only just begun, but it's moving quickly.


Denis Santachiara, MATITONA, steel mechanical pencil, Cyrcus Design, Italy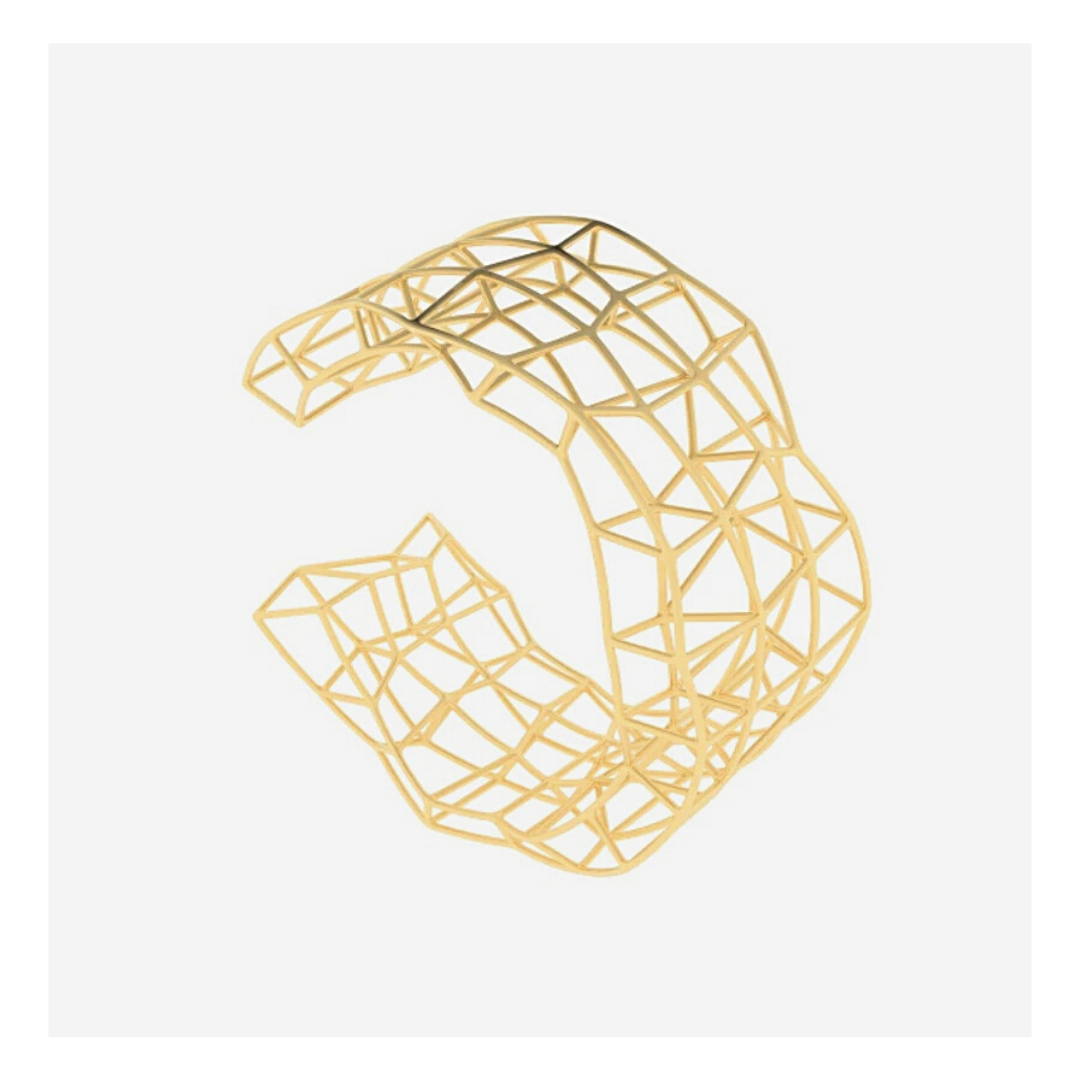 Alberto Ghirardello, SYNAPSES, gold-plated steel bracelet, Cyrcus Design, Italia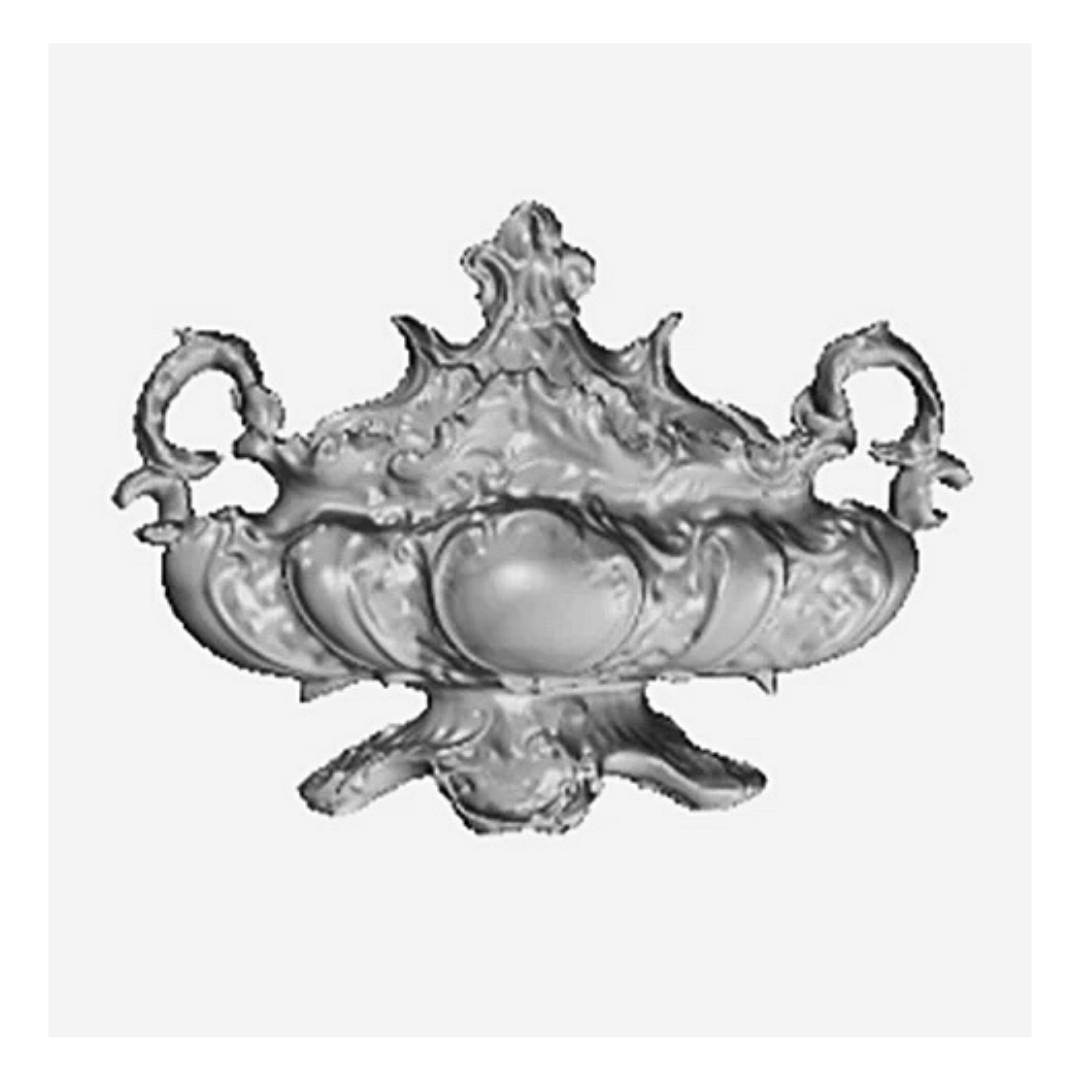 Alessandro Mendini, MONSTER, sculpture tureen in 900 silver, Cyrcus Design, Italy

Francisco Gomez Paz, Paolo Rizzatto, Hope lamp, Luceplan, Italy, 2009
This lamp is a modern take on traditional chandeliers of the past that used prisms of Venetian or Bohemian glass to refract light. To recreate and enhance this effect in the Hope lamp, the fixture uses sheets of polycarbonate Fresnel lenses. The lamp thus becomes an ensemble of thin, shimmering, transparent sheets that create a light and airy volume around the light source. The material is worked in such a way as to resemble the beauty and mirror-like qualities of glass while being far less heavy.

The Fresnel lens, one of the many developments in optics invented by French physicist Augustin-Jean Fresnel (1788-1827), essentially consists of an extremely thin plastic lens that on its surface has a series of concentric engraved grooves that collect and magnify light. The invention was first used for lighthouses, and then in photography and car headlights.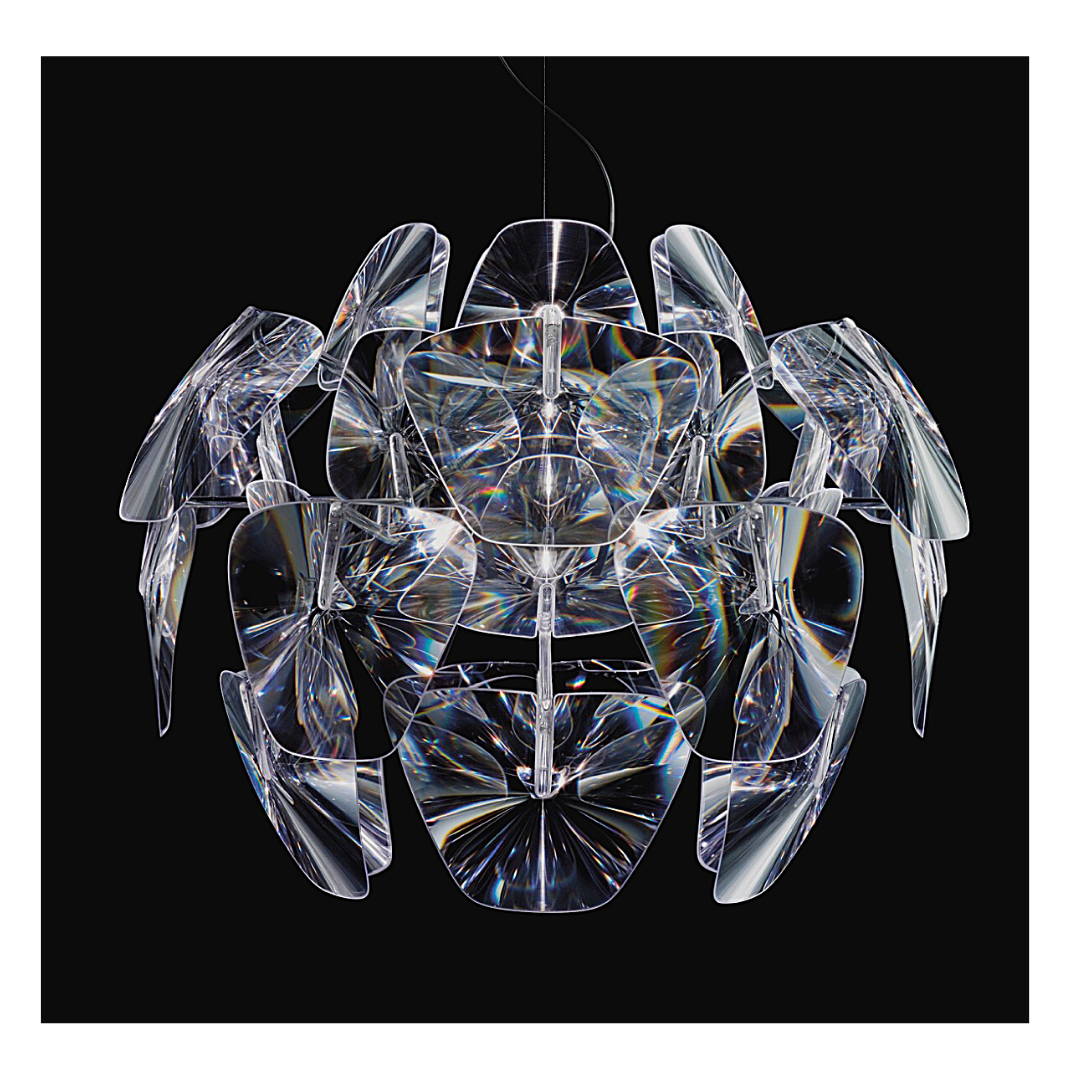 BALANCING NATURAL AND ARTIFICIAL

Lorica, research of artificial leather, Domus Academy Research Center, Italy 1988.

At the end of the 1980s, synthetic leathers that existed at the time, including Lorica, were used in vehicle interiors, thanks to their leather-like appearance and high performance. But these materials lacked personality and still had a long way to go in terms of keeping the environment at the forefront.
The project that the Domus Academy Research Centre in Milan has been working on over the years, led by Antonio Petrillo, is that of defining aesthetic qualities other than the simple imitation of animal leather. Seeking inspiration from the plant world, the researchers created synthetic leather from polymer microfibers (like those that can be obtained by recycling PET bottles). The result is a material that has a more "organic" and less artificial-looking appearance.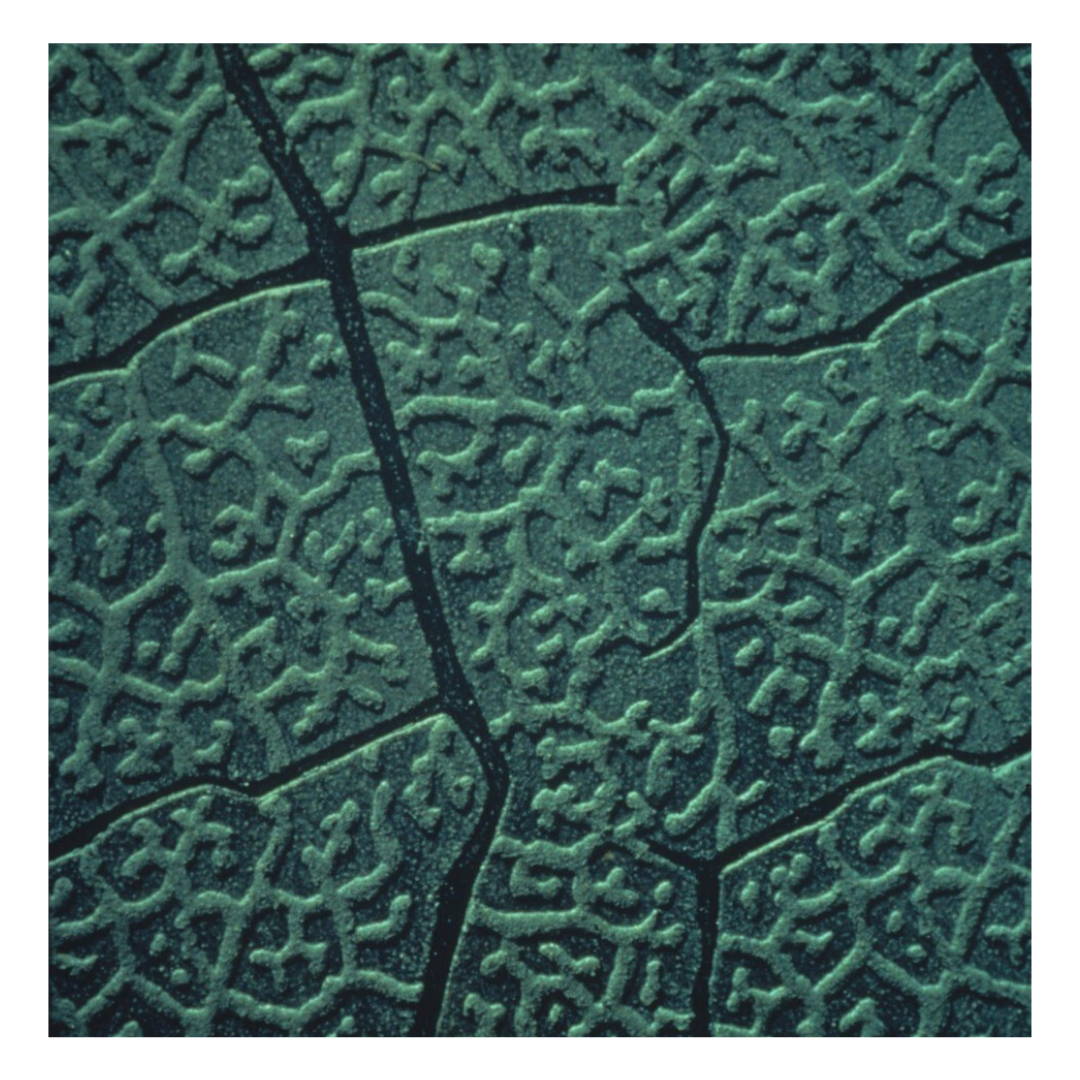 NEW RENDITIONS USING INTELLIGENT MATERIALS
Gio Ponti, Sedia 940, BBB Italia, 1940, outdoor version in Resysta®*


Renditions and restylings of classic icons on the market meet modern demands for reassurance and identification.
Original textures, colours, and materials are the fundamental elements of more recent renditions of well-known objects whose persistence over time is connected to their incredible (and apparent) simplicity, a paramount aspect of true design culture. And Gio Ponti was a champion of this.
The Sedia 940 chair is reinterpreted using an extremely intelligent, innovative material, increasing the ways the seat can be used, including outdoors. Why should design icons be relegated to museums if keeping up with the time was the dream of those who invented those designs?
*Resysta® is an extremely durable material that is sun-proof, resistant to the elements, and whose colour doesn't fade over time. It is 60% rice husk, 22% salt, and 18% mineral oils and has the appearance and touch of wood. Yet compared to wood, it requires minimal maintenance and is highly resistant to pests, mould, and cracks. It is a completely recycled and recyclable material as it comes from the byproducts of processing these natural resources.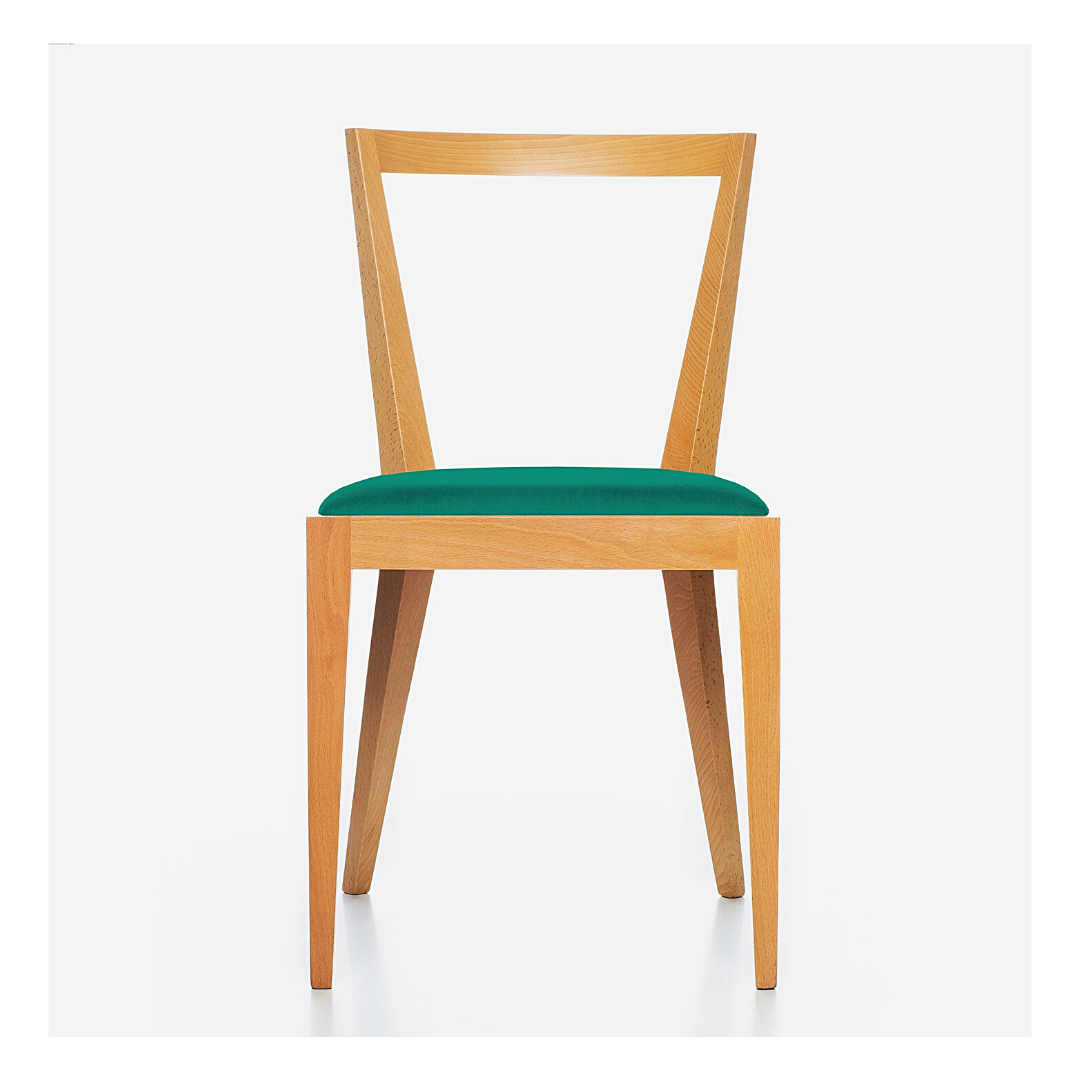 CONCEPTUALISING ELASTICITY

Bruno Munari, Falkland, pendant lamp, Danese, Italy 1964.


A brilliant idea using simple nylons: just one of the many fantastic creations of designer Bruno Munari. "One day, I went to a knitwear factory to see if they could make me a lamp. We don't make lamps, they told me. And I told them to just wait and see".
In those years, Bruno Munari had been drawn to Japanese aesthetics, and in designing this lamp, commissioned by Danese, he drew inspiration from traditional paper lanterns. In choosing stretchy nylon normally used as a women's accessory, he resolved the problem of using normal paper that would turn yellow and was not washable.
The nylon was thus stretched over seven rings of varying sizes to create the suspension lamp: a curvy, airy lighting element that exudes elasticity that is easily assembled and easy to move around. That is what design is all about.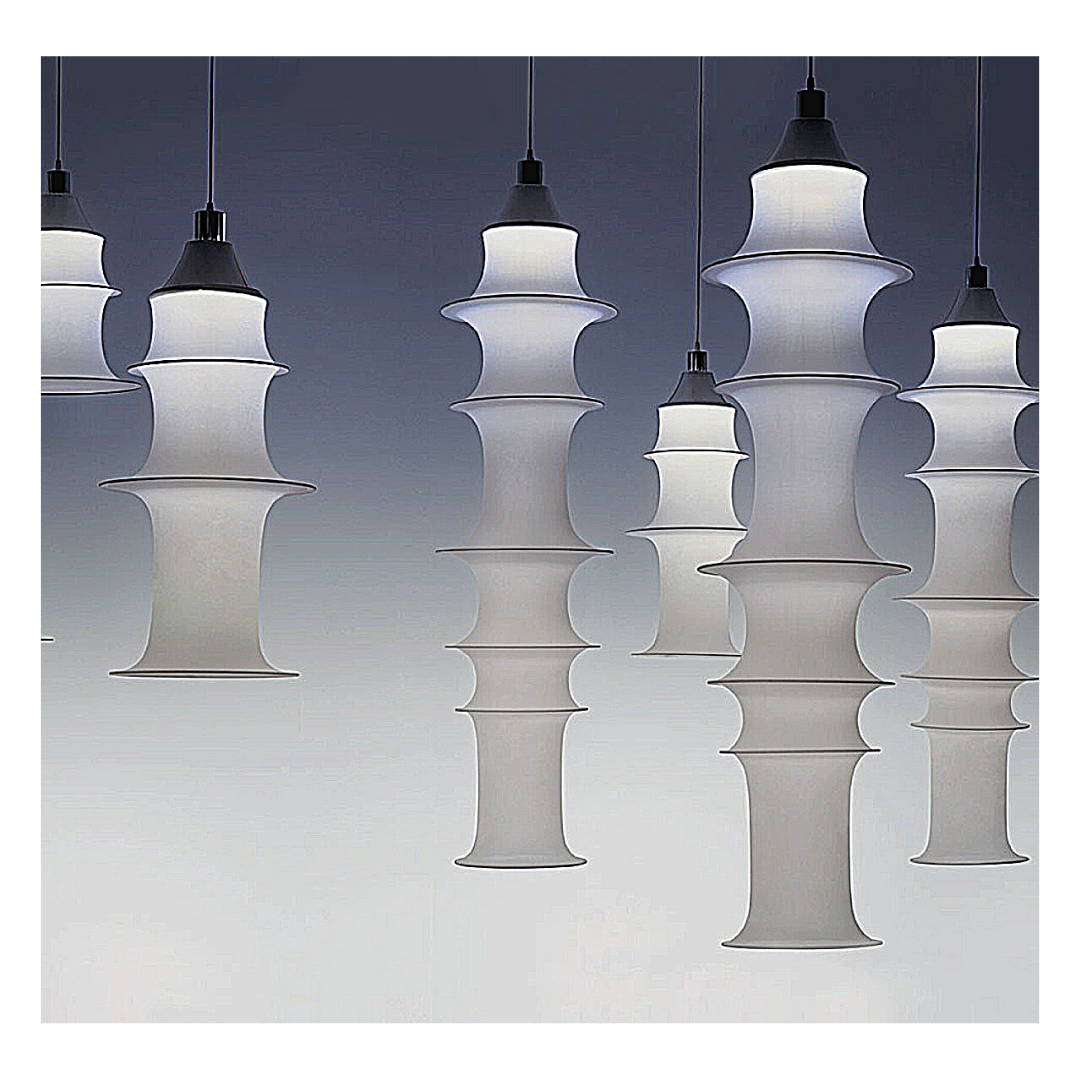 DESIGN THROUGH LATERAL THINKING

Chris Bangle, BMW GINA Light Visionary Model, Germany, 2008
GINA is an acronym that stands for "Geometry and Function in 'N' Adaptations". In other words, it's a car with a fabric body so as to be as versatile and as light as possible compared to the traditional steel, aluminium, or carbon fibre bodies of vehicles.

The innovative aspect of this car is the seamless elastic fabric that is stretched over the movable metal frame, allowing the driver to change the shape of the car.

Chris Bangle, who at the time was Head of Design at BMW, asked his team to challenge conventional design principles and processes, as the point was not to create a new model but to exercise lateral thinking in research that would lead to new directions. Research is exactly what productive managers and companies do.

Chris Bangle now heads up his own research centre, Chris Bangle Associates, which over recent years has operated outside of the automotive sector and primarily in the field of strategic consulting for design companies.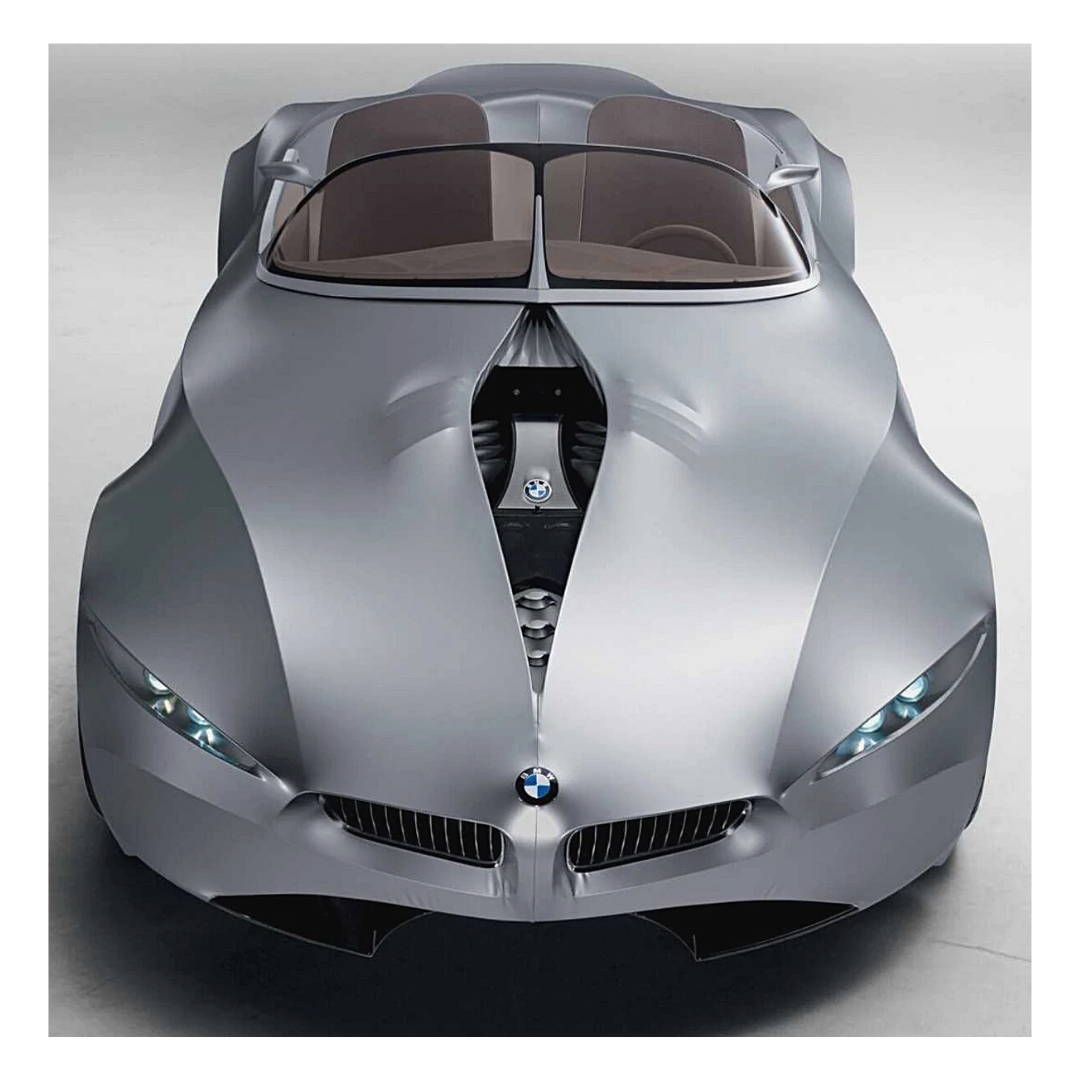 Mario Bellini, Le Bambole sofa, B&B Italia, 1972
In the 1960s, Piero Busnelli, founder of B&B Italia, became inspired by a machine that created rubber ducks with polyurethane foam injected into moulds. He asked himself: why not try with sofas, too?

The use of polyurethane foam in moulds radically innovated the design of sofas and other padded furniture, and the technology was fine-tuned by B&B Italia. An object's structure is dipped in the polyurethane injected into the mould, thus producing the exact shape of the product.

Piero Busnelki's encountering architect Mario Bellini put this new technology to good use, and the Le Bambole sofa was a revolutionary piece of furniture. It looks like a large, soft cushion with no supporting structure which, as Mario Bellini said, "is not covered in fabric, but is instead built from fabric". Its comfy, inviting shape exudes softness and urges you to curl up.

Even the marketing of the sofa was outside the box for those years. Thanks to art director Enrico Tabacchi, young photographer Oliviero Toscani, and model Donna Jordan, who posed in a series of transgressive photographs with the sofa, the advertising campaign ensured the enduring success of Le Bambole.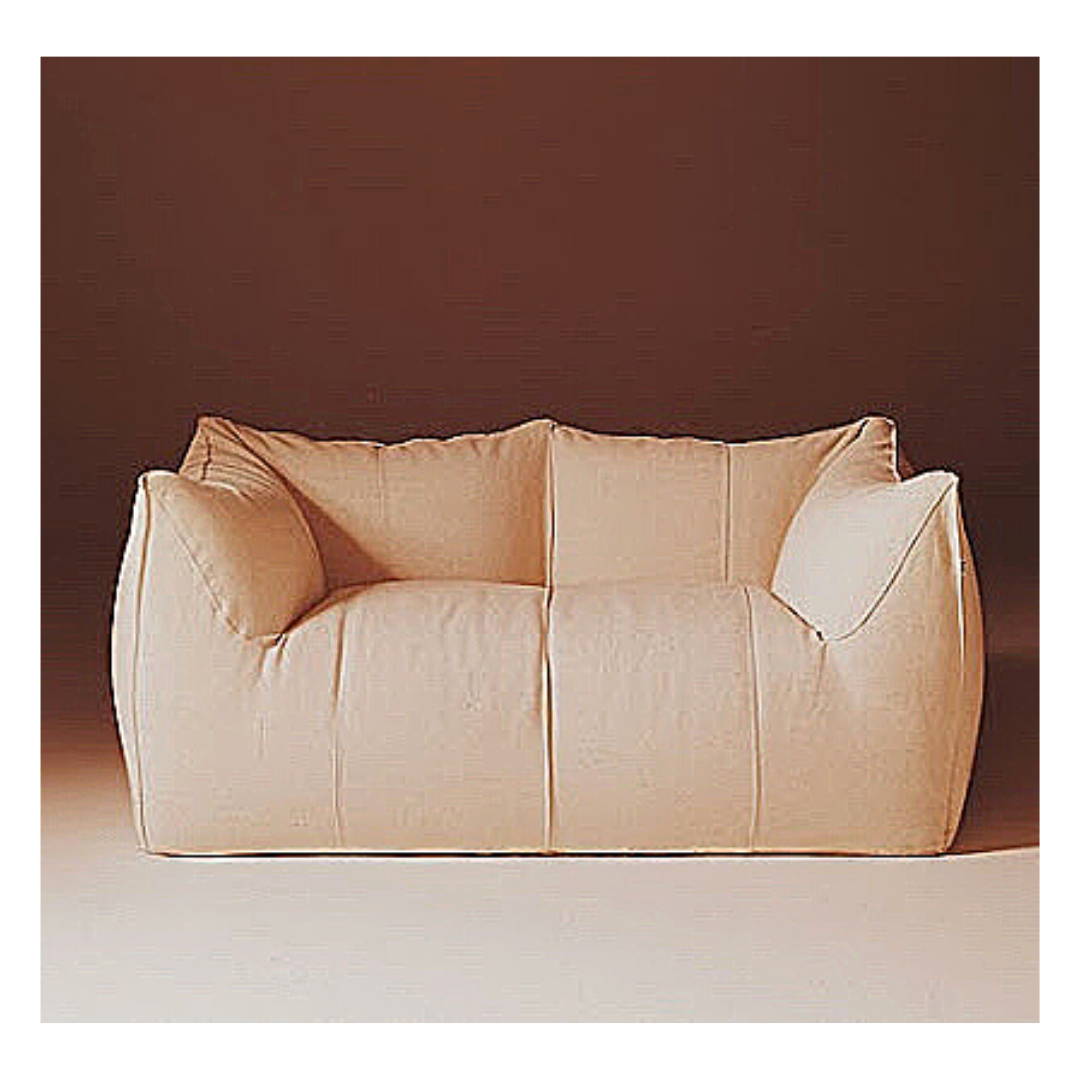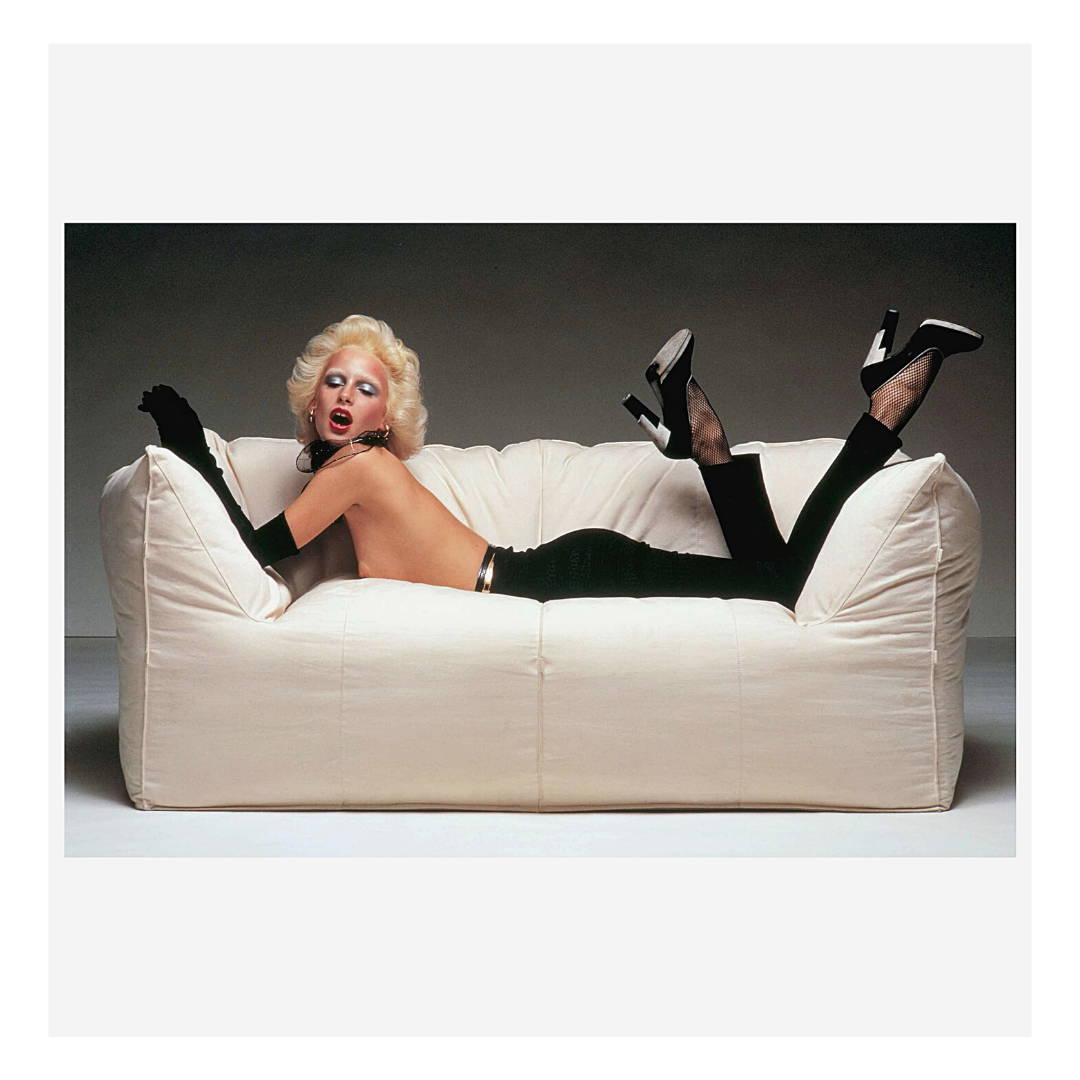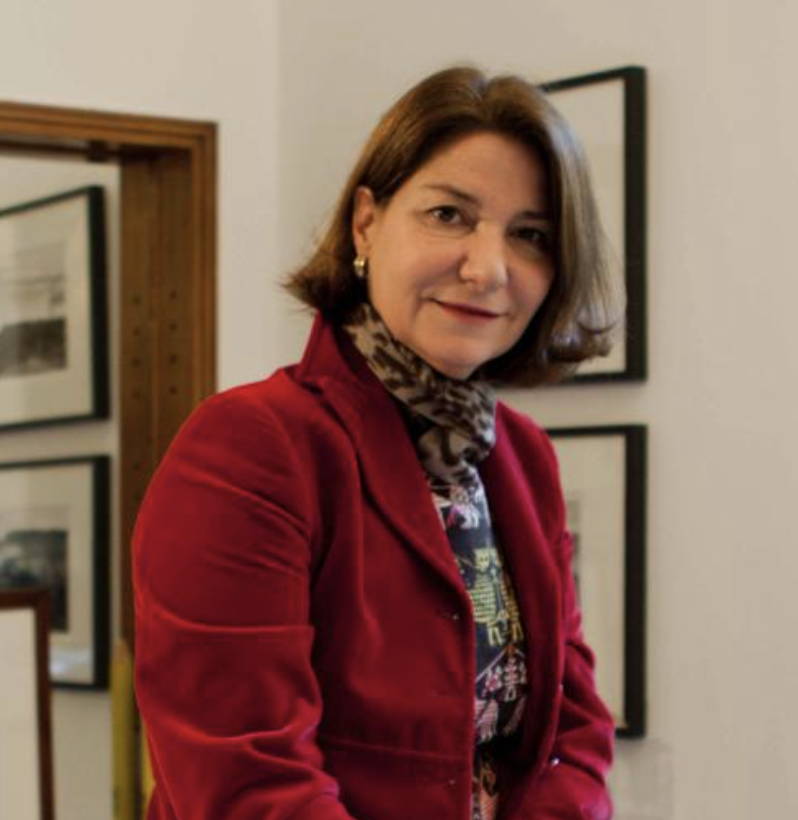 Antonella Dedini is an Italian architect, an interior designer and a University professor.
As a design curator, she found the Milano Design Film Festival, an internationally recognized event that she co-curated until 2019. In addition, she is the editorial author of a unique and atypical Instagram profile named Deden Design List, founded in September 2020, to prove that good Design improves your life.
From August 1st 2021, she collaborates with Design Italy to draw up a monthly list by category of objects, themes, and spaces.
The List is a thematic editorial selection of about 20 pics.
Let's keep an eye on Antonella's selection every month.